bikini top, one size / bottom, S
The Roberta Oaks line is an amazing deal right now at Nancy's Gone Green. Pieces were originally priced at $52, but most are down to $14.99 (the halter style is $16.99). Also, do not forget that price is dropped more if you use code fitting15 for 15% off. It is a great item to add to your order if you are trying to hit the $100 free shipping mark. In preparation for a potential Maui trip this fall, I purchased the double halter bikini top and the side tie bottom in black stripe.
My initial reaction when trying on these pieces was relief that everything fit. I also felt a little self-conscious in the bikini bottoms, as they hit lower than all my other bathing suits (being properly maintained for these is a must) and revealed more in the back than I usually expose. Overall, I would say both pieces are a yes for me. I hope to be wearing them while doused in sunscreen and drinking a Mai Tai poolside in Maui.
(click for more color options)
double halter, beads and strings, halter
Also, a big congratulations to the ladies at Nancy's Gone Green who are in the running for Green America's People and Planet Award. Your vote can help them win a $5,000 grant.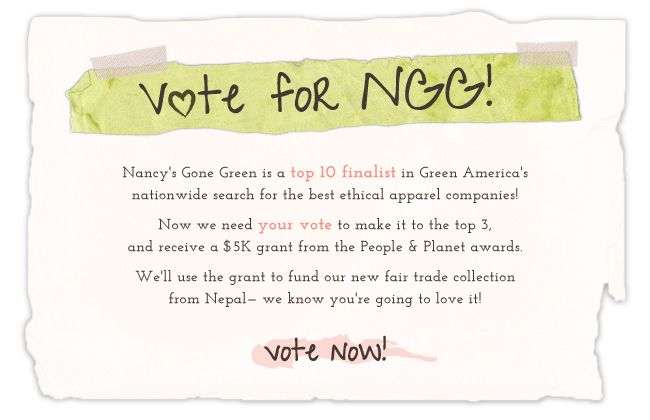 Take 15% off your order through August 10 with code fitting15
Free shipping to the U.S. and Canada on orders of $100 or more