save 15% off on the dress (review) and sandals with code fitting 15
Since receiving this dress, it has been worn every week (sometimes twice), and I never tire of it. I know the word gets a lot of use, but "versatile" pops into my mind. Pairing it with different accessories makes it feel new again.
Like the dress, the sandals have become a summer favorite. I have used them for various occasions, ranging from trips to the grocery store to an outdoor wedding in Washington. Mine are a size 6 (I am typically a 7-7.5). The heel to longest point measures approximately 9.5", and the widest part is 3.5". I am especially happy to report that I did not experience any blisters.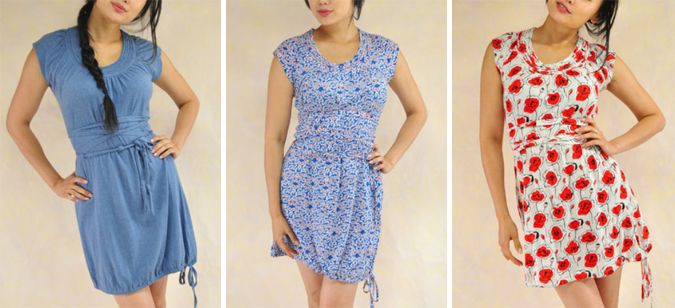 seneca organic cotton dress styles still available in xs, more by ethos paris
luna t-strap sandals, more styles by Neuaura
Take 15% off your order through July 31 with code fitting15
Free shipping to the U.S. and Canada for orders of $100+