Another piece from my first Nancy's Gone Green order was the acai stretch bracelet. It is cute solo or with other bracelets. The owners of Nancy's Gone Green make these to measure around seven inches. You can also send the ladies an email to request less or additional beads. Check out more jewelry offered at their online boutique below:
The newest collection are bamboo pieces from Molly M Designs of San Francisco: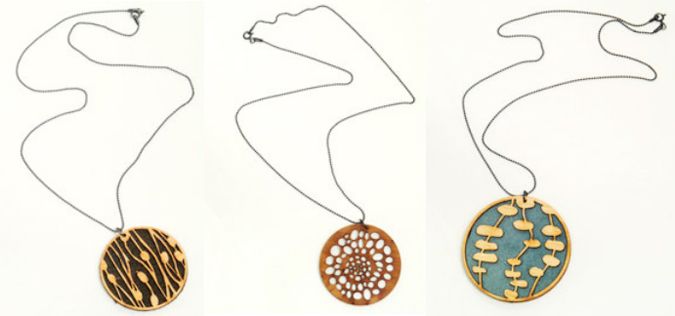 bamboo cattail, bamboo pith, bamboo petiole cattail
Hannah Naomi crafts unique pieces from scrap metal:

stacking, infinity knot, pebble, spiral, linear
The pieces by Jaszy are handmade in the U.S. using ethically sourced and recycled materials:

star leaf charm, circle pearl, starfish charm, fantasia
Use code fitting15 for 15% off
Free shipping to the U.S. and Canada for orders of $100+
Disclosure This is not a paid advertisement. I agree with the ethics of Nancy's Gone Green and want to give them exposure.