A few weeks back I worked on some succulent arrangements early in the morning before the extreme heat kicked in. Below are some shots and commentary on my experience with succulent arrangements. Keep in mind, this is coming from the perspective of a novice.
Above left is my first arrangement last spring. Above right was taken during the beginning months of summer '12.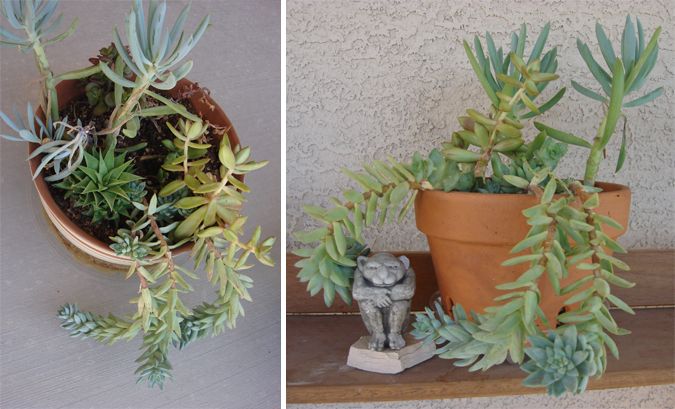 Above left is that same arrangement after a year of neglect. I did not water it enough. I probably should have taken it indoors when temperatures dropped in the winter. Above right are some of the pieces that I salvaged.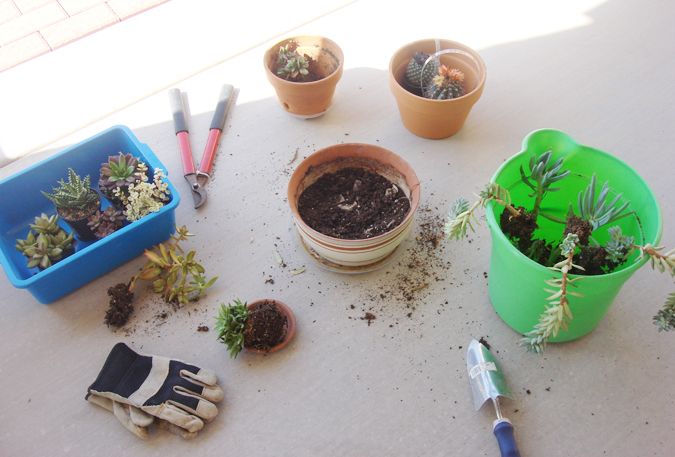 The bottom of the pots were filled with a layer of rock, then topped with basic potting soil. I have seen potting soil for desert plants, which I will get next time. Looking at all the plants, I decided that I had enough for three arrangements.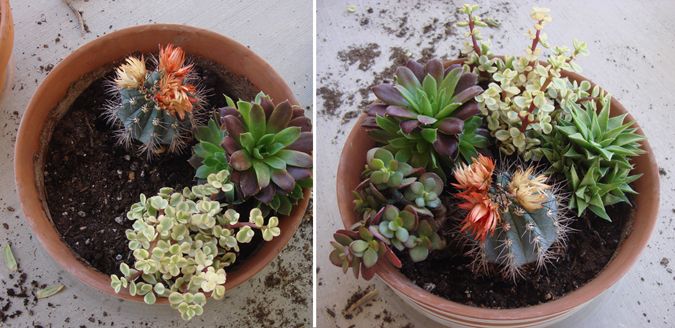 For each pot, I found it best to start with the cactus. As you can tell, things ended up getting shifted as I progressed.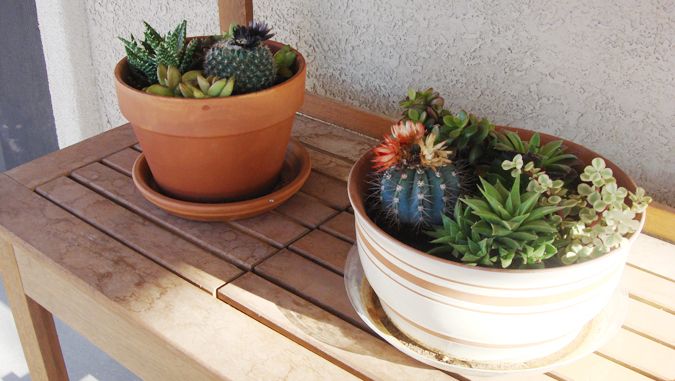 For display I use this potting bench from Cost Plus. I purchased mine years back, so the colors offered in store may differ. I also think this three tiered stand would be nice.
If you enjoy gardening or are interested in starting out, Mong at Petite Tomatoes has inspiring garden posts. I also enjoy her healthy recipes.
Hope you are enjoying your Sunday! :)