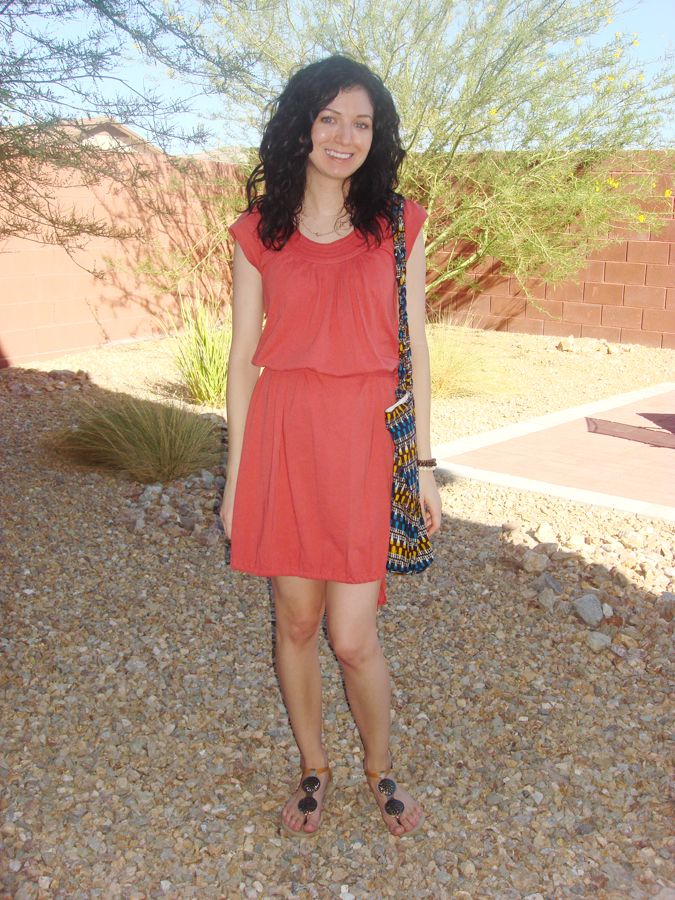 ethos paris dress, neuaura sandals, one mango tree hobo (review), acai bracelet mixed with other beaded bracelets, avon necklace
This Ethos Paris dress offered at the Nancy's Gone Green shop checks off another item on my summer shopping list. The light weight fabric and the breathable armholes passes my "Can I wear it in 100+ Vegas heat?" test. The weather, by the way, is exceptionally warm for June right now. It is expected to be around 117° this weekend!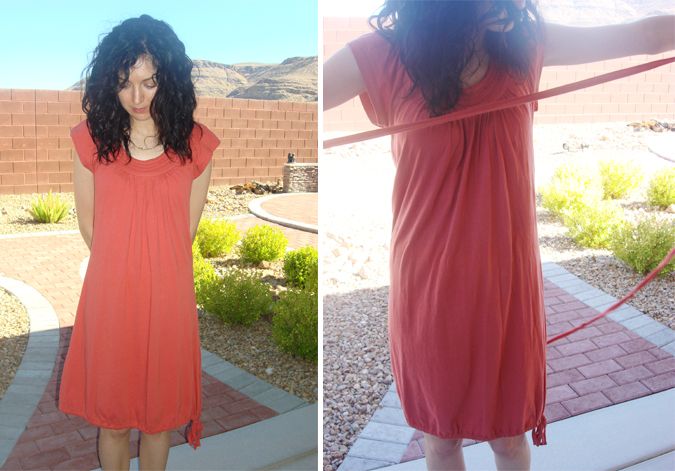 At first glance this dress appears too long, but there is an easy shortening trick. Pull some of the fabric above a belt or tie waist, which shortens the length by several inches. Original credit for this idea is thanks to Jean.
My approximate measurements of the xs: length of back measures 37 inches, 17 inches just below arm holes. Included is a detached 130 inch tie waist belt.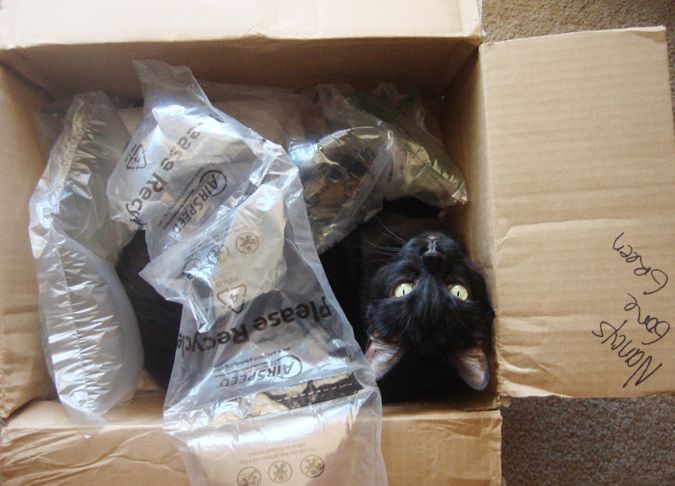 Chooch was overjoyed to find the shipping box with plastic inside. :)
If you missed my previous post about Nancy's Gone Green, you can check it out here. Nancy and Mary are offering 15% off your order now through July 31 with code fitting15.
This post is also getting linked to Tara's Summer Style post. She is a fellow teacher who will be hosting linkups this summer on Thursdays.