J. Crew Tartine Purse, vintage navy
Similar in function to the Tillary, the Tartine can be worn crossbody, over the shoulder, or used as a clutch. The last image in this post is the most accurate color representation. Overall, this is a beautiful and easy to pair bag that will get lots of use both day and night.
I would like to highlight two negatives, though. First, I am disappointed in the condition of my bag out of the box. The detachable straps were resting on the bag during the shipping process, resulting in indentations in the leather (see pic below, left image). Also important to note, you can see in that same image below (at right) that the leather must be handled carefully, as scratches seem to show easily.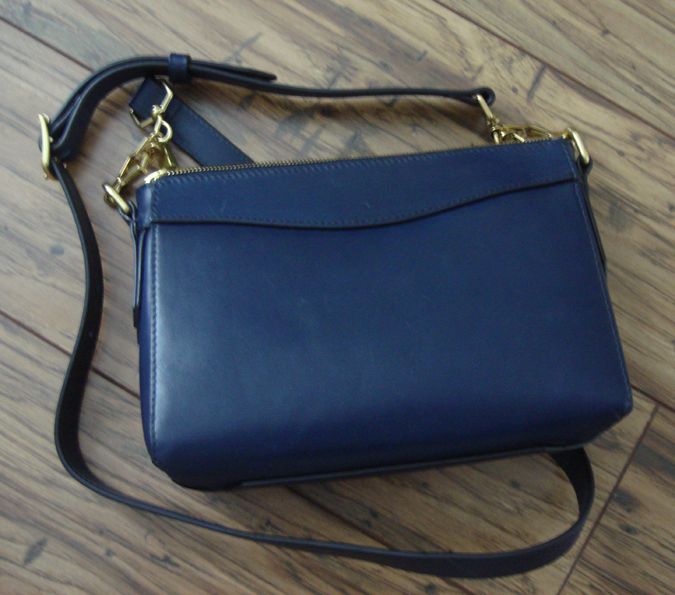 Use code SUNSHINE for 30% off spring sale items. Ends Fri., 5/10