Merrell Captiva Launch Waterproof Boots, cinnamon/molasses in 7.5
This last minute find from REI ended up going with me on my trip to Washington. I am usually a 7-7.5, and found the 7.5 to fit well with either thin or thick socks. The zipper makes these easy for airport travel. As usual, I appreciate the absence of gold or silver hardware. Above all, they are incredibly comfortable and warm! More information on this style can be found Zappos.com, which includes more than seventy reviews. I noticed that some reviewers mentioned the buttons can pop off, which has me worried.
Currently, your cheapest option seems to be through Piperlime, although it is strictly a cinnamon color. Nordstrom.com also offers the exact color shown above, but still at full price. Another cute pair by Merrell is their Captiva Strap boot.
My advice for those that rarely visit the snow is to find a transitional pair of waterproof boots that you can also wear in your typical cold weather. Try to avoid details like faux fur and excessive rubber (example here). That style appears out of place when there is no ice or snow. Any other tips you can give would be helpful and appreciated. :)
A look at my Merrell's in action, plus pictures of our (my husband, his parents, his sister and her husband, our newest nephew) trip...
I really wanted to try sledding in the backyard...did not work so well. There were some rare occasions when I stepped in knee-deep snow. I was able to unzip my boots to get snow out, but did not have to remove them completely.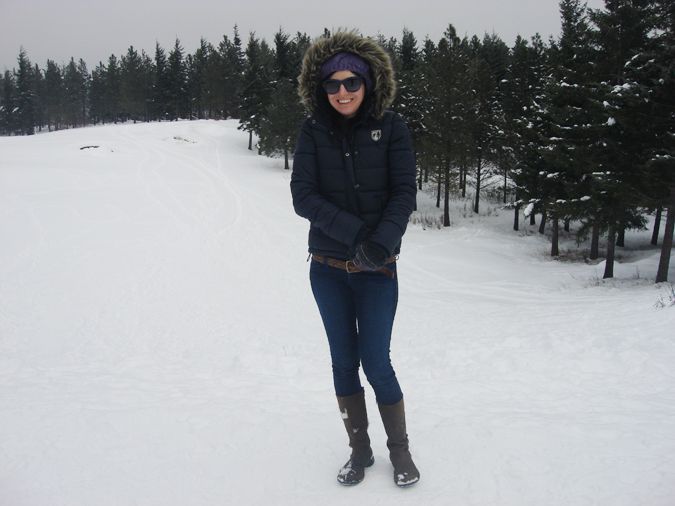 Some hills at a nearby golf course were much more conducive to sledding. Too bad my first attempt was not caught on tape...I chose my hill poorly. It was not smoothed out well, so lots of snow got in my sled and on me.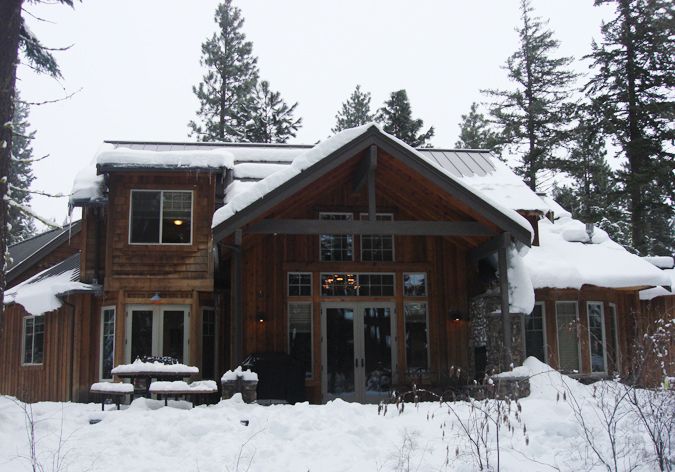 Drinking beer or wine out of the refrigerator will no longer suffice now that I have experienced a makeshift snow cooler (see the top of the patio table).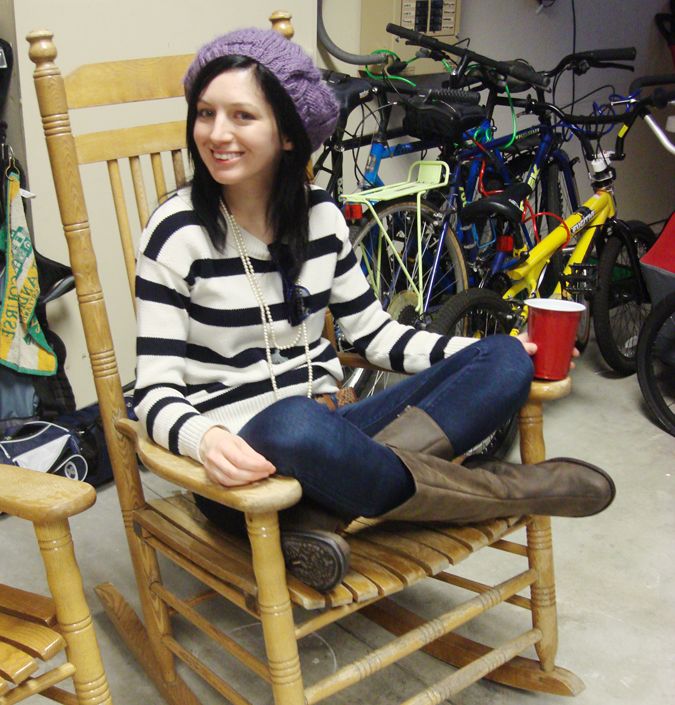 We were happy to discover a heated garage with a ping pong table. The rocking chairs were a comfy way to watch.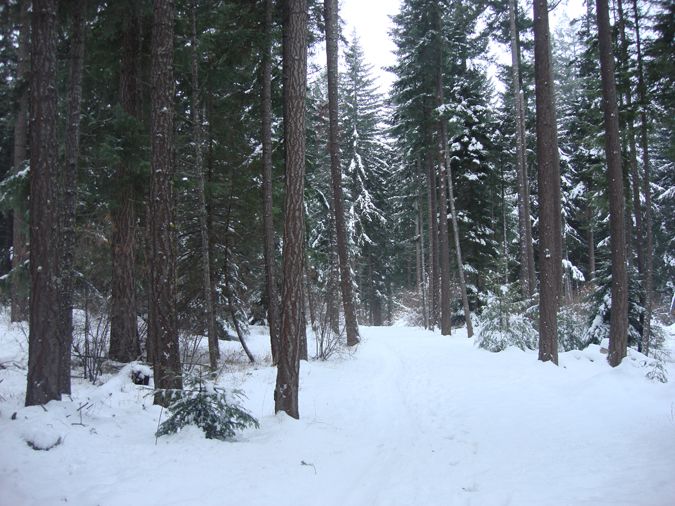 The scenery on one of the walks my husband and I went on.
An additional rocking chair! That fireplace kept us so warm!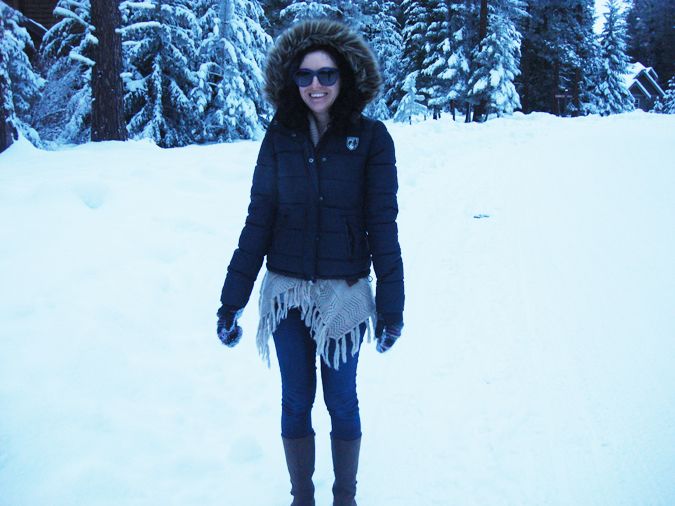 Another walk. It was about a mile. I was ready to be inside by the fireplace with an ice cold wine! I outfitted myself with Elle's shawl :)
My attempt at pattern mixing. I wore this same combination on Christmas.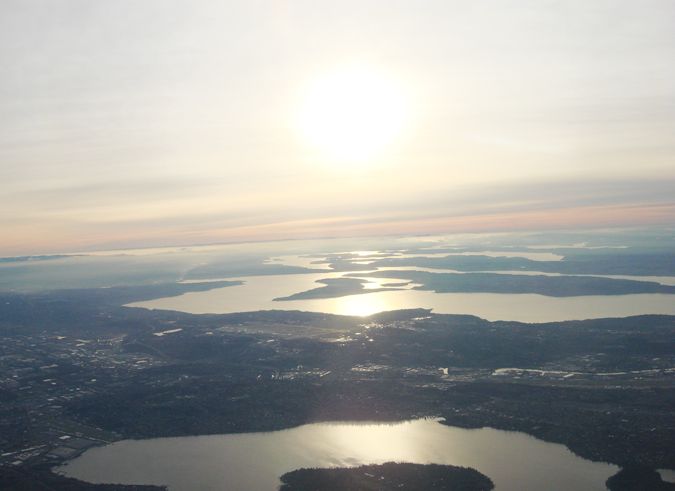 The view after take off from Sea-Tac Airport. If it were not for the cats, I would want to stay!
Current items pictured: Levi's jeans (review), Dior sunglasses, Banana Republic pearl necklace
Hope everyone enjoyed their holidays! Looking forward to catching up! :)