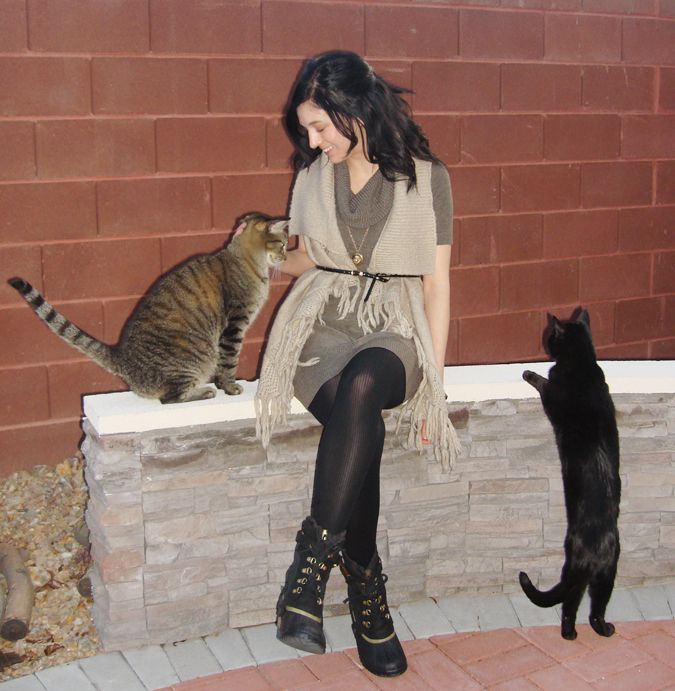 CLOTHES: LOFT dress, Romeo & Juliet shawl (c/o Elle), Ann Taylor tights
JEWELRY: J. Crew necklace
ACCESSORIES: Banana Republic belt, Sorel boots
I am eagerly awaiting our family trip to Washington this winter. In preparation, I splurged on a pair of Sorel boots that I know will get use in the Washington snow, as well as on rainy days in Vegas. Thursday and Friday actually brought us some wet weather, so I was able to test these out (wore the above outfit on Thursday) and loved them! I am between a 7-7.5 and went with a 7.5. There were no 7's to compare. There is definitely some room for thicker socks, but they are not too loose without.