While browsing through the December 2011 edition of Lucky magazine last year, I found a great gift idea...personalized coasters. You provide National Geographic.com with an address, and they send it off to New England artisans who make a set of four topographic map coasters. The price you pay is only $49. You might be able to score free shipping if you wait for Cyber Monday like I did last year. It makes a great gift for parents and close family. Here is who we bought for and the sentimental addresses we chose:
For my parents: their home in Oahu while my dad was in the Navy
For my mother and father-in-law: their condo in Seattle
For my brother and sister-in-law: their wedding location in Maui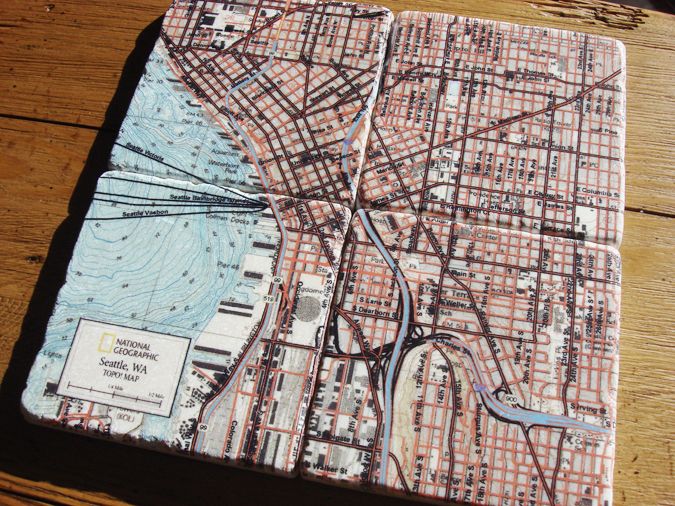 I love that the Seattle map still shows the Kingdome (the former ballpark of the Seattle Mariners), which was where my in-laws went on their first date.
Warning: You are not sent a preview of the map. As you can tell from the Maui coasters above, they are much more zoomed out and less detailed than the Seattle set. Also, returns are not accepted unless the product is damaged or defective. It may seem risky, but I am so happy I took the chance on this product. In fact, I will be ordering a set for our home on Monday.
Hope you are having a great weekend!! :)