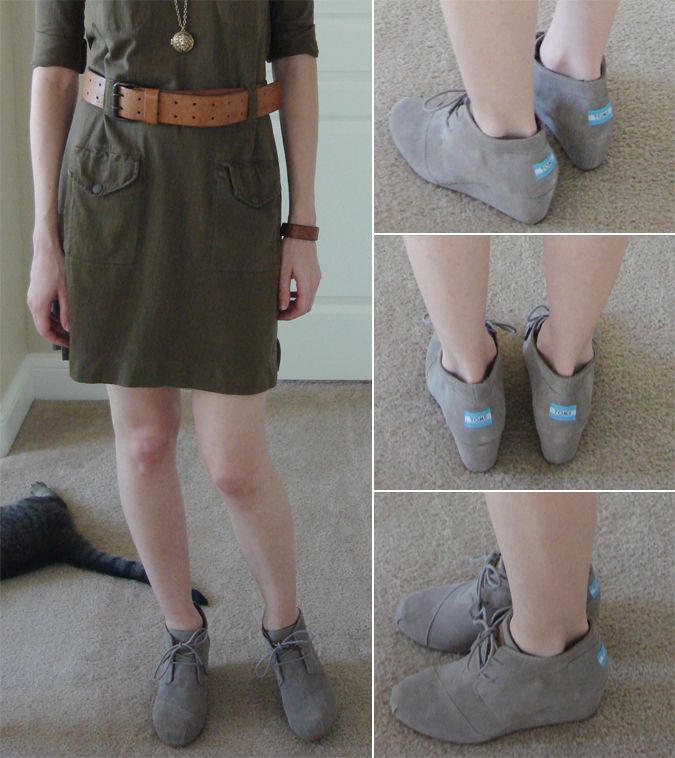 TOMS Desert Bootie, size 6.5
see original post about these here
Comfort and Fit I am normally a 7 or 7.5 in shoes, but a 6.5 in TOMS canvas flats. I would suggest ordering a size 7 in the booties if you are my size. When I tried these on in a size 7, they felt loose at the time. However, I was rushed and agitated (horrible sales associate "helping" me), so my judgement was off. My pinky toes felt a little cramped in the 6.5's. Even with the addition of toe pads to help slippage, I still felt a slight tightness.
The Decision to Return I gave the purchase some more thought, and since I already own a pair of similar color booties from LOFT (see them in a post here) that are still in good condition, I decided not to exchange for the next size up. Instead, I am going for a completely different style, combat boots! I just placed an order for the Dr. Martens Triumph boots. I am both nervous and excited to try them out!
Have a great week! :)