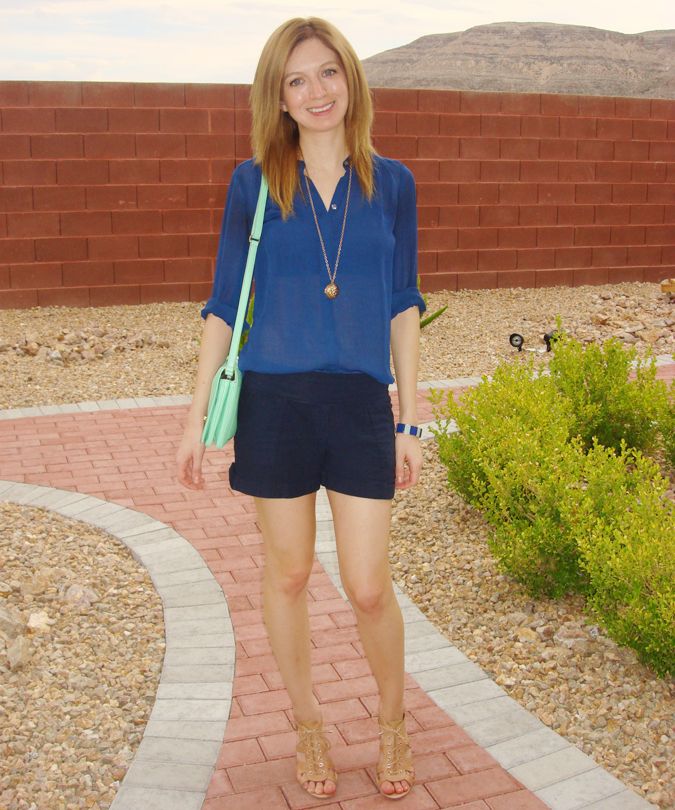 CLOTHES: ann taylor blouse w/sugarlips camisole bra, mimi chica shorts
JEWELRY: j. crew necklace and bracelet
ACCESSORIES: j. crew purse, ann taylor heels
Another item from my sugarlips.com order was their camisole bra in navy. It proved to be a useful piece for me this summer paired under tank tops, and I am excited to use it with sheer blouses this fall. I wore the above outfit when my husband and I tried out a place called English's at Town Square over the weekend. I felt like my feet needed a break after the work week, so at the last minute I changed into my Tory Burch Eddie flats (see my review here).
Related Content
I also styled this blouse back in November
More bloggers style this blouse: Elaine, Elle, Jean, and Ying
J. Crew Tillary purse is on sale in stores. See my post here