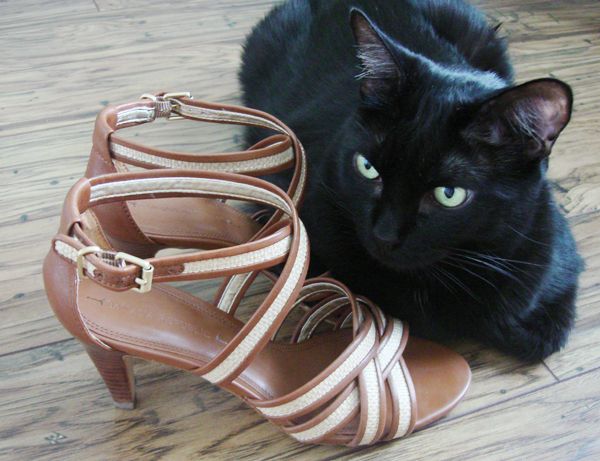 banana republic marina strappy sandal, 7.5
Now that I have had a chance to wear these heels to work, I wanted to give you an update. Unfortunately, the current online price is still above $100. However, I purchased mine in-store for $69.99 (no promotion included) about one month ago.
sizing I am usually a size 7 or 7.5. After trying both sizes, I decided to go with the 7.5. My toes were nearly hanging off the edges in the smaller sizing.
comfort I managed to stay blister-free! My outer toes are a little red, but the skin is not broken. There is no special padding in these heels, so my feet feel like they could use a massage. I would consider adding inserts for comfort, but that would elevate my toes even more, most likely causing them to blister.
versatility The goldtone hardware does limit the possible pairings. Also, this is not an appropriate style for all seasons.
Hope everyone is enjoying their week!! :)