The original recipe inspiration involved more work than I wanted to put forth, so I made some alterations in order to minimize the amount of clean-up. Overall, I was very pleased with my first try and have made it a handful of times since! I am even planning on preparing it today to go with my leftover baked chicken fingers.
Ingredient List
1 cup bite-sized broccoli
1/2 cup diced red bell pepper
15 unsalted peanuts
1 teaspoon olive oil
kosher salt
12"x16" sheet aluminum foil
for the peanut butter sauce
1 tablespoon creamy peanut butter
1 tablespoon water
1 teaspoon low sodium soy sauce
3/4 teaspoon brown sugar
yields one serving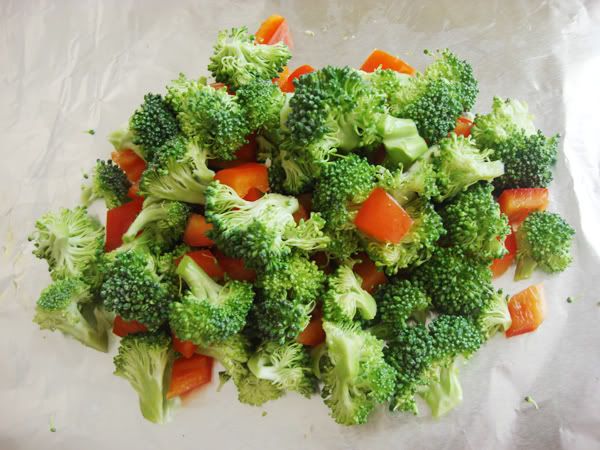 Notes
If you want to make this a bigger meal, or stretch this between two people, add more vegetables and mix it with some brown rice
Make just the peanut butter sauce to spread over crackers
What would you change to make this fit your unique tastes?
Let me know if you try this recipe or your own variation!
Related Content
Why a recipe post? See my introduction to this summer segment here
View all recipe posts