Despite my very poor baking skills (I usually burn cookies), I wanted to give Ellie Krieger's energy bar recipe a try. I was slightly nervous because I have always heard how precise baking needed to be, and here I go leaving out three ingredients: figs, ginger, and dry milk. Despite their absence, I was successful with my initial batch. Since then (sometime back in April or May), I have been making these about once a week. For all you non-bakers out there, this should be easy for you! Plus, the prep time takes me less than ten minutes.
Ingredient List
1 cup oats
1 cup bran cereal
1 cup walnuts
1/2 cup dried cranberries
1/4 cup whole wheat flour
3/4 tsp cinnamon
2 eggs
1/4 cup honey

yields 9 bars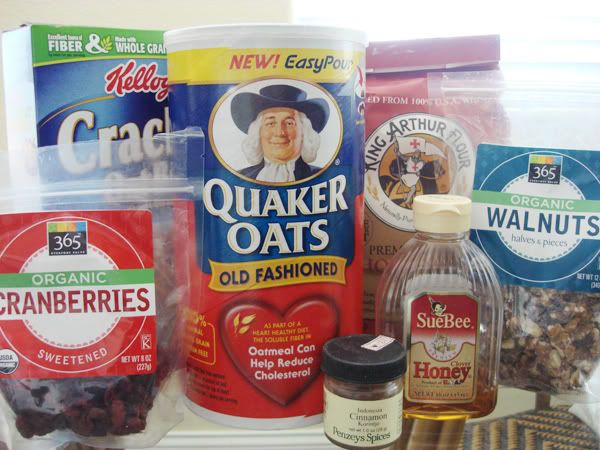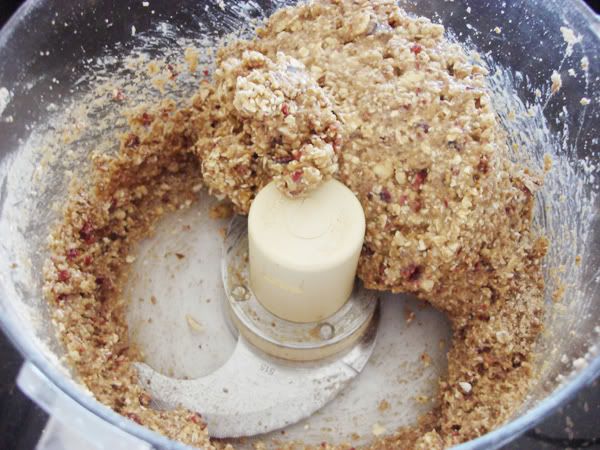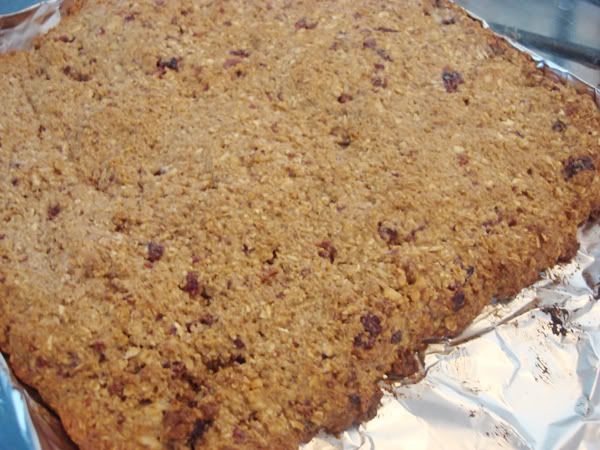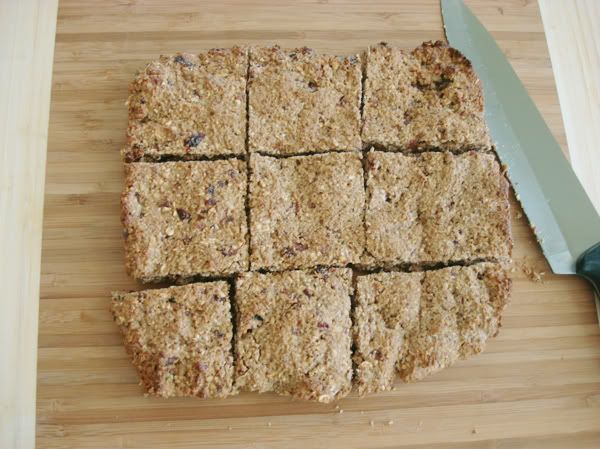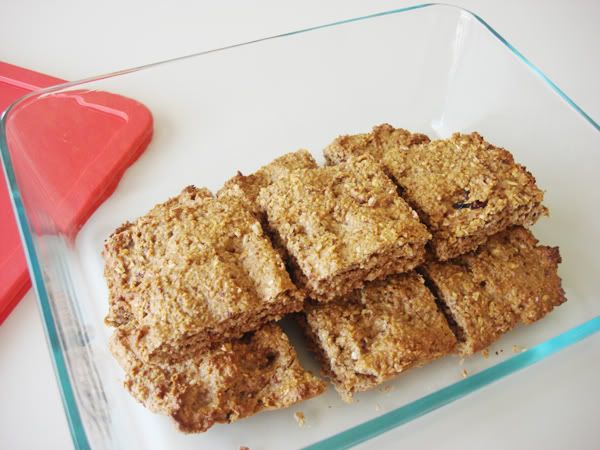 Notes and Tools
I use the Cuisinart 14-cup food processor
I like to store foods in glass containers with lids. I picked up a few by Pyrex from the HomeGoods Store. Macy's has a great deal on a set of 10 glass Pyrex dishes
I am starting to use a combination of 1/2 cup All-Bran and 1/2 cup Cracklin' Oat Bran. The one time I tried using strictly All-Bran, I did not like result. I probably did not put enough honey in the mixture AND added a bland cereal. The result was dry and not as tasty.
I am really tempted to replace the current nut and dried fruit I use with macadamia nuts and dried pineapple!
What would you change to make this fit your unique tastes?
Let me know if you try this recipe or your own variation!
Related Content
Why a recipe post? See my introduction to this summer segment here
View all recipe posts