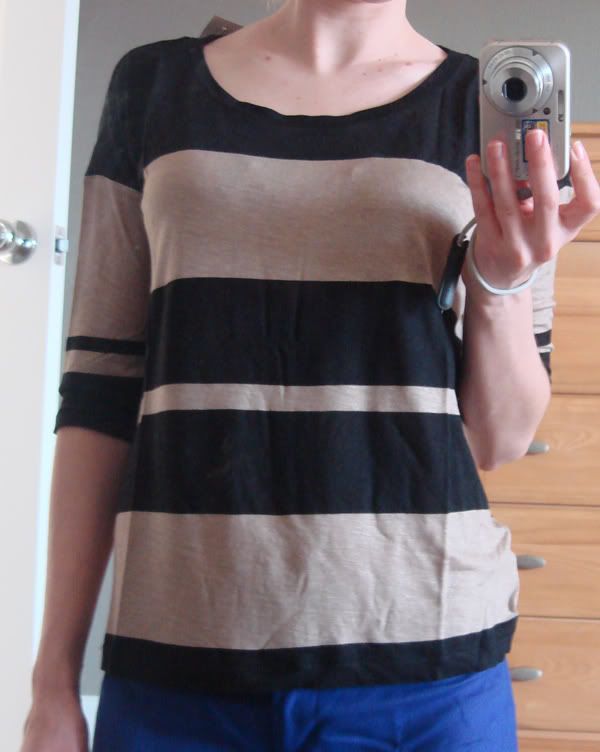 I should have gone with an xxs. The length of the petite is too short on me to be worn as a work top. This was returned.
Measurements before wash/dry: 15.5" side length, 18.75" bust, 19.25" width

Both of these are keepers. I like that the pants hit just below my ankles because I can pair them with either flats or heels. Extra bonus, they are machine washable. There is another style that looks similar in bi-stretch, but it is dry clean only.
Measurements before wash/dry: 29.75" inseam, 8.25" thigh, 14" waist, 13" leg opening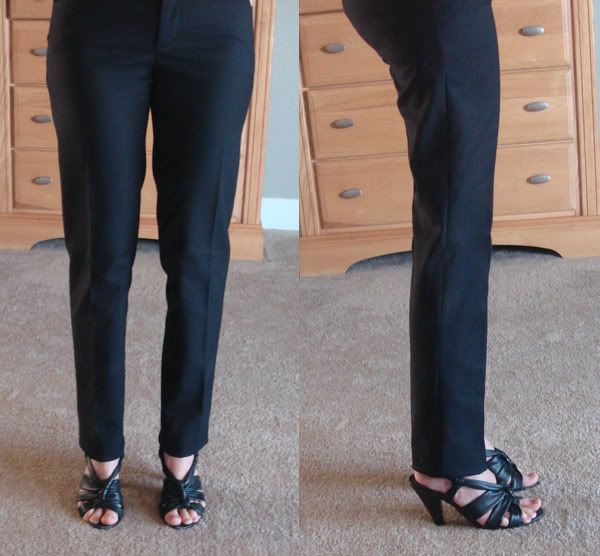 These were returned. The thigh was too big. The shorter inseam combined with the larger circumference looked odd. If you like this color, the marisa skinny ankle pants might be a better option. See the marisa pants reviewed by Chloe.
Measurements before wash/dry: 26.5" inseam, 9" thigh, 14" waist, 13" leg opening
Current Offer: take $20 off all LOFT full-price pants
Related Content
See more of reviews of LOFT work pants by Ping