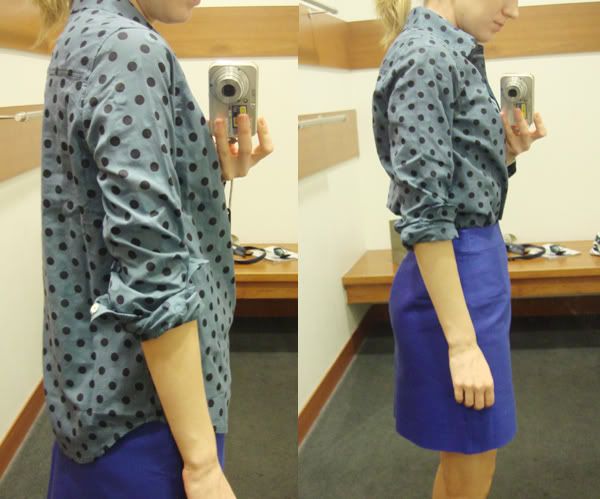 I was so close to ordering this blouse with the free shipping deal going on. I was not as enamored with the item once I tried it on. I will keep an eye out for a steep enough sale price.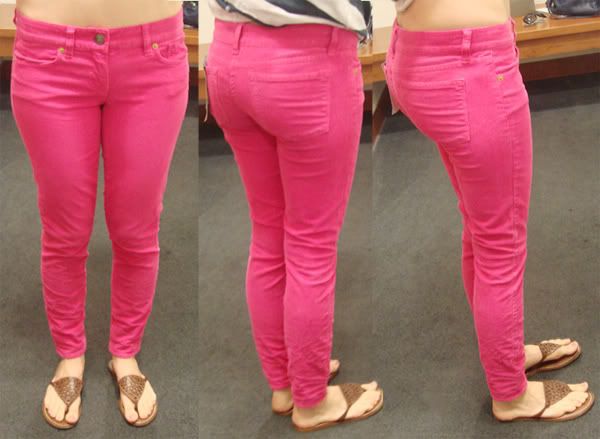 If you are in the market for colored cords under $100, J. Crew has this style in six colors online. Not sure about the fit on me, though. The waist was fine, but it seems a little too tight on my legs.
I have been stalking the Tillary purse in bright mint (shown above) this entire week. It finally popped back up online today and I purchased it immediately. The other three colors are newer and still full price online. However, I spotted these today at the Las Vegas location for the sale price of $109.99. There were at least five of each color. Seeing them made me so excited to receive mine in the mail! The leather felt so soft. UPDATE: I received a shipment notification 13 hours after I made my purchase. That was fast!
Free shipping with code FREESHIP. Ends Sun., 8/19
Related Content
My review of the anchors aweigh cardigan