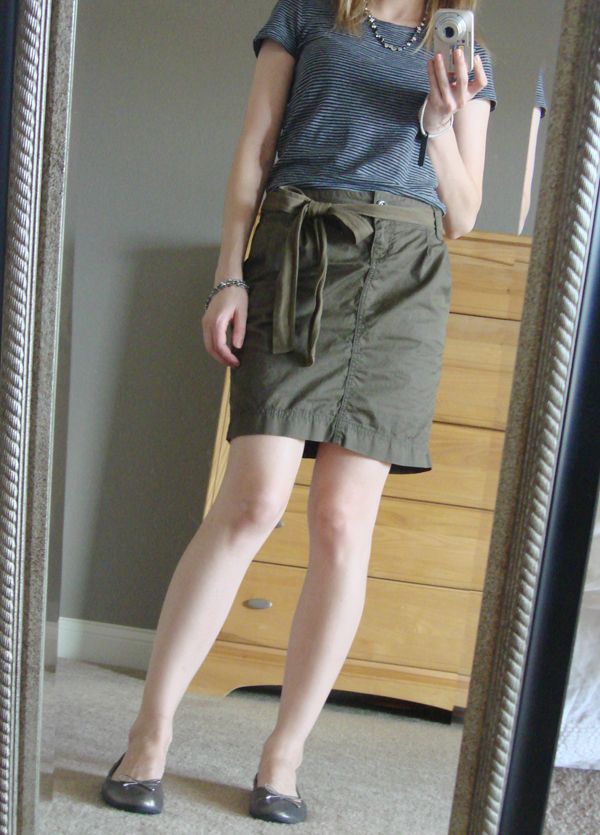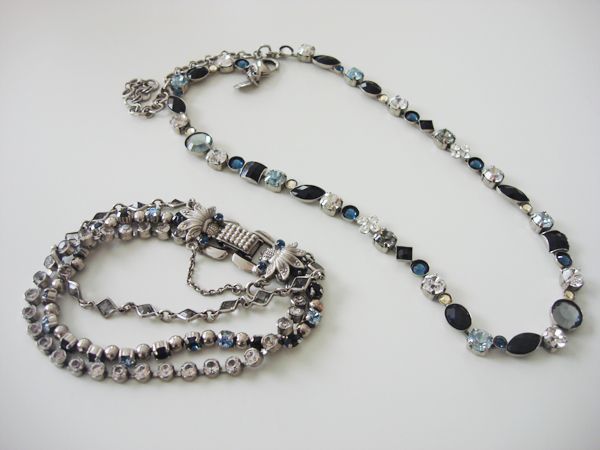 CLOTHES: j. crew shirt, loft skirt
JEWELRY: sorrelli necklace & bracelet
ACCESSORIES: j. crew belt from dress, loft flats
Hi ladies! Here is what I wore on my last day of the work week. I have more students this year than I have ever taught (most classes have 35 or more!), but I feel like this might be my best group! For any teachers that struggle with large class sizes, I highly recommend checking out the Kagan Cooperative Learning book. I use cooperative learning teams of three or four students. I just started experimenting with these teams at the end of last year. This was my first time starting the year with students in groups, and I think it actually helps behavior (when paired with enough structure) because it sets a welcoming and trusting tone.
The LOFT ballet flats were worn twice this week and held up well. My right heel feels slightly sore, but no blisters. I might consider buying another pair in black. (UPDATE ON 9/18 After wearing these less than ten times, the metallic coating is already wearing off. See two images here).
If you have not heard of Sorrelli jewelry before, I highly recommend checking it out. Nordstrom was where my pieces always came from, but I am not noticing any on their website. (UPDATE ON 9/10 Thank you to a reader for spotting the new arrival of pieces on Nordstrom.com). They sometimes carry a select few in stores. Here are a few pretty pieces from Endless.com, which offers free shipping and returns:
TOP: tapestry, andalusia, electric blue, aegean sea, mirage - emerald cut
BOTTOM: mirage, salt water. tropical, meadow mist
Enjoy your weekend!! :)
Related Content
View more of my teaching outfits here