My husband detests broccoli, but I love those smelly greens! So how can I make a dinner for both of us but still have my broccoli without too much hassle? It is super simple with my packet method. Let's say I am making my broiled tomato and bell pepper sauce for dinner. All I do is throw my broccoli packet in the oven while the pasta is cooking. When the meal is ready, I mix the broccoli in my own bowl. It never touches the sauce my husband will be consuming, and no extra pot for him to clean! Of course, there are so many other uses for the packet method. The bottom line is, life in the kitchen will be so much easier!
Ingredient List
1 cup chopped broccoli
extra virgin olive oil
kosher salt
12"x16" sheet of aluminum foil
yields one serving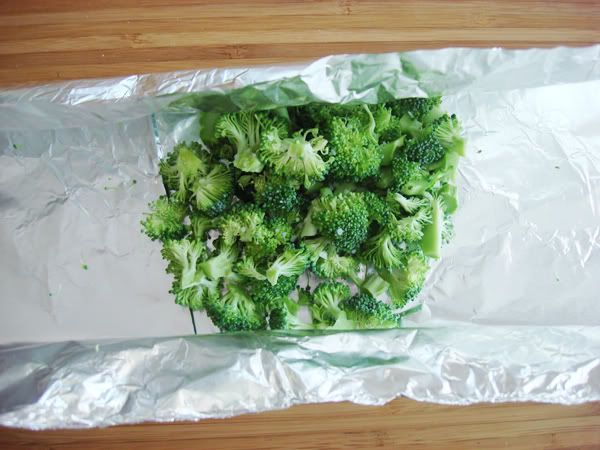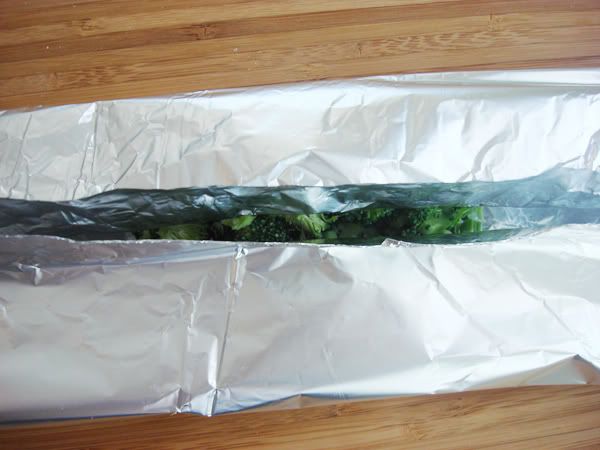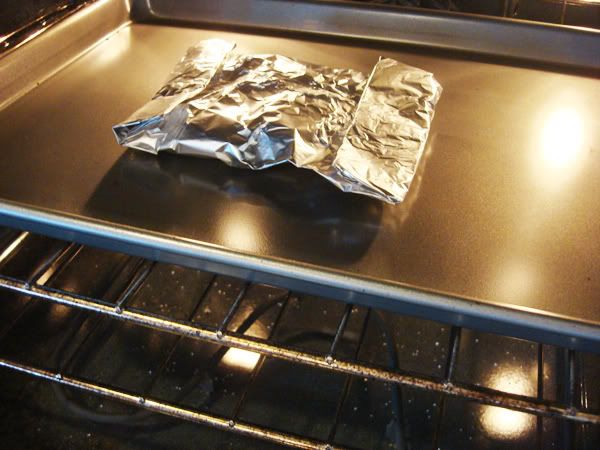 My Inspiration Was...
Emeril Lagasse. Over a year ago (or maybe even two!) I was watching Fresh Food Fast with Emeril Lagasse and his Shrimp en Papillote recipe grabbed my attention. Not being a shrimp lover, I was most interested in the technique he used to steam the vegetables in the oven. I decided to attempt it with broccoli, tomatoes, and soy sauce. I loved the results, but not the inconvenience of the parchment paper. After using foil on my next attempt, I have not returned to the former since.
Notes and Tools
Mix in some beans and another vegetable or two to create a light lunch.
This method can be used with so many different vegetables. Play around with the cooking time to achieve your desired level of doneness
What would you change to make this fit your unique tastes?
Let me know if you try this recipe or your own variation!
Related Content
Why a recipe post? See my introduction to this summer segment here
View all recipe posts