This was the only Trina Turk item that I purchased today. I am currently on the lookout for loose-fitting tops that cover my shoulders. This item meets my requirements exactly. However, the price still has me cringing and wondering if it is a true keeper. Also, I do want to mention that the arm opening is large, so skin shows through. UPDATE: I returned this item. See explanation here.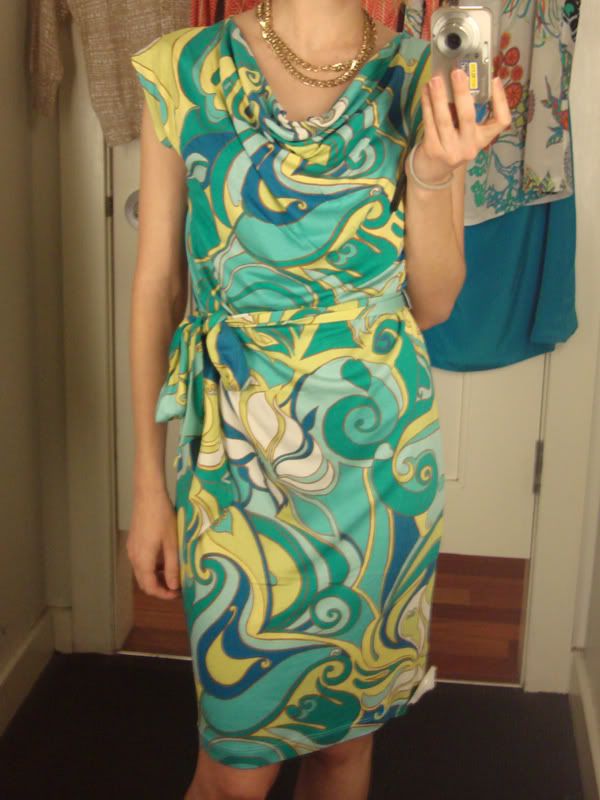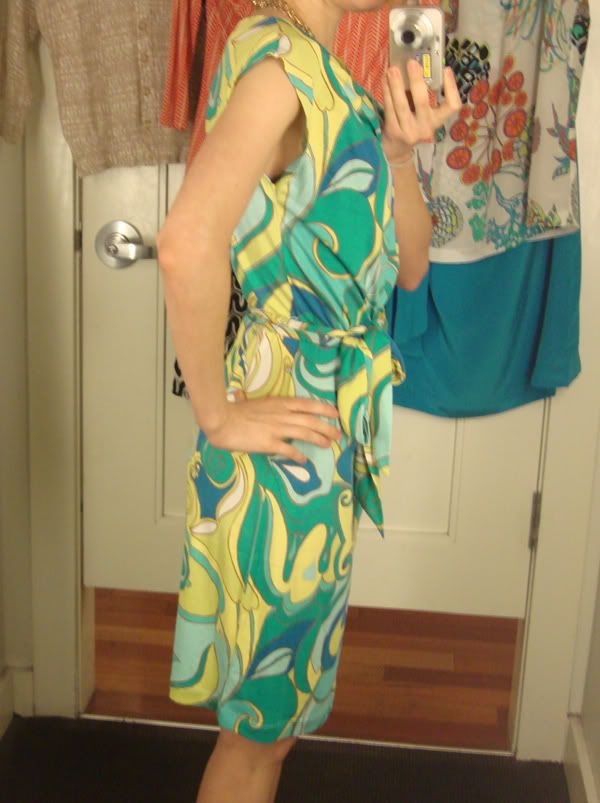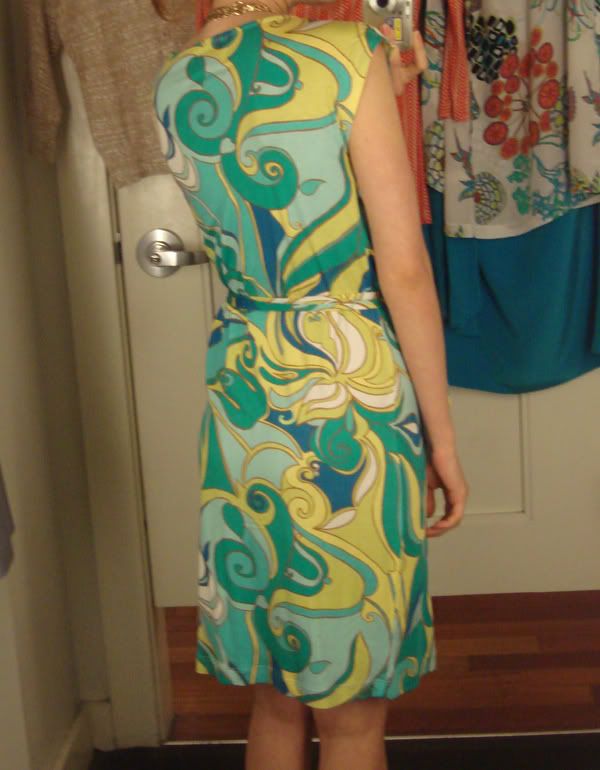 I thought this would be a great dress for work. However, I did not like the price. Something I may consider if I can find it on mega sale, but I doubt that will happen!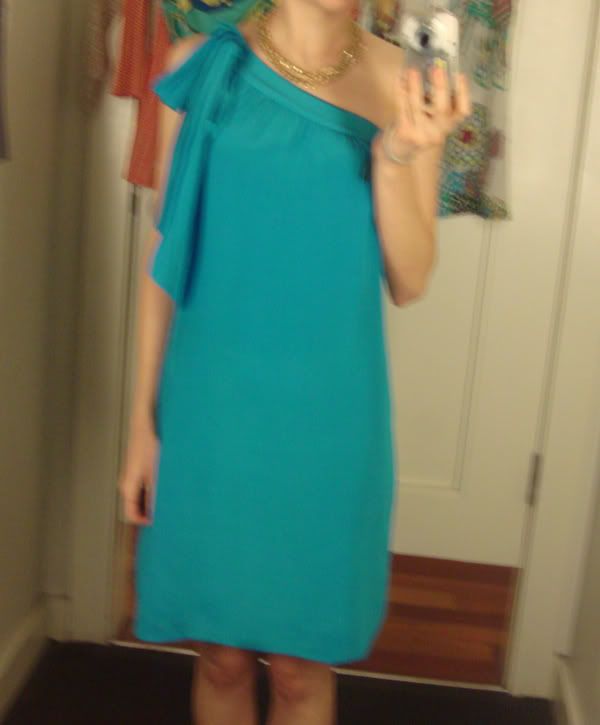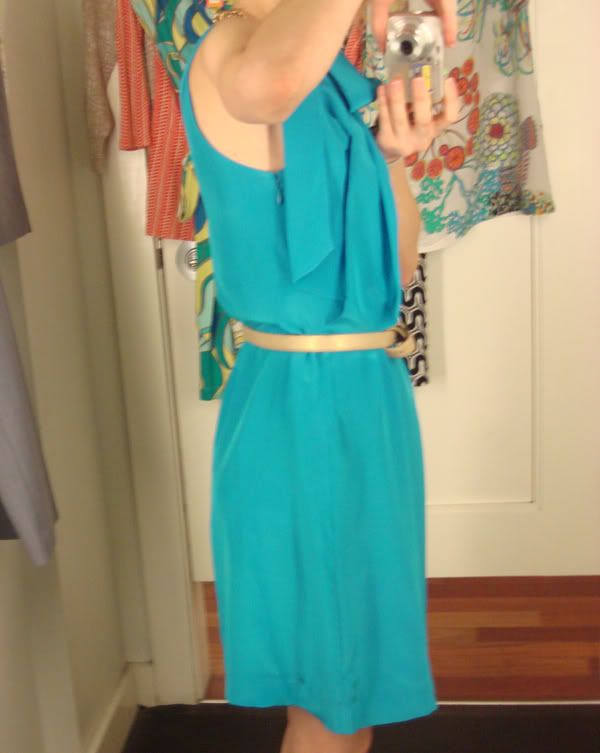 Just a tad too wide, even when belted. I would prefer the length shorter.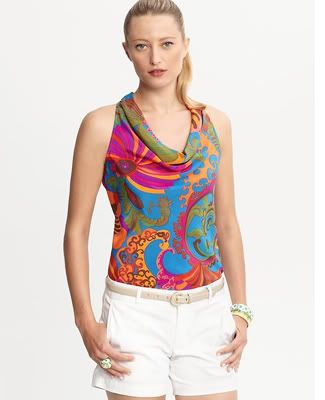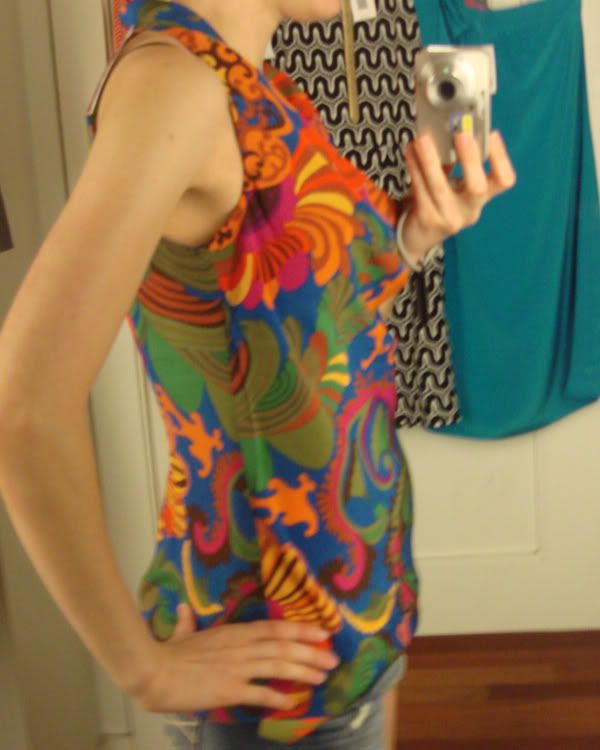 Pretty design. The fit was nice. This is not something that is on my want list right now.
...POST ADDITION...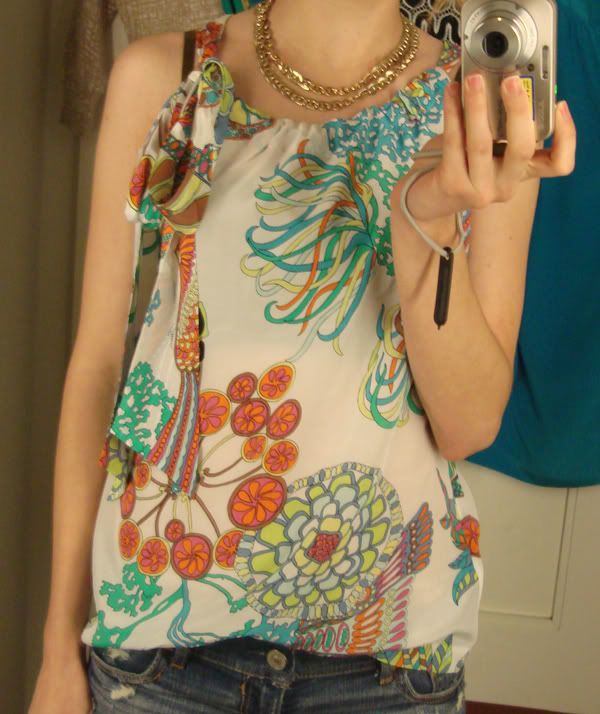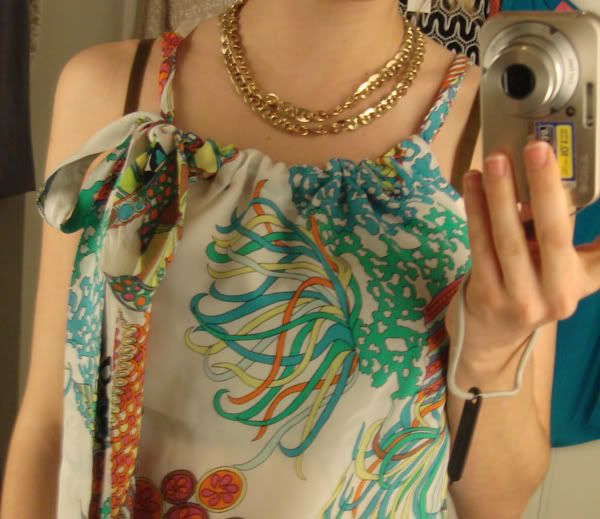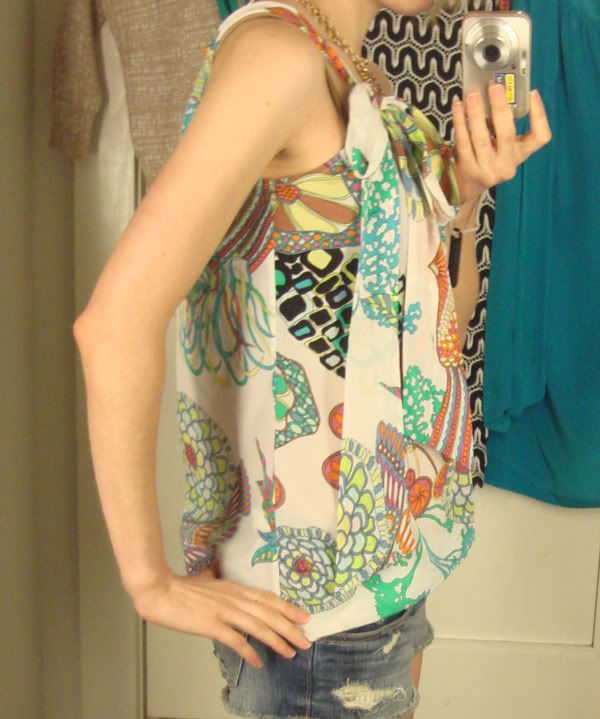 The Trina Turk crazy botanical silk top is not currently available online, but might be in stores. Out of all the prints from the collection, this and the zazzy zebra are my favorite. :)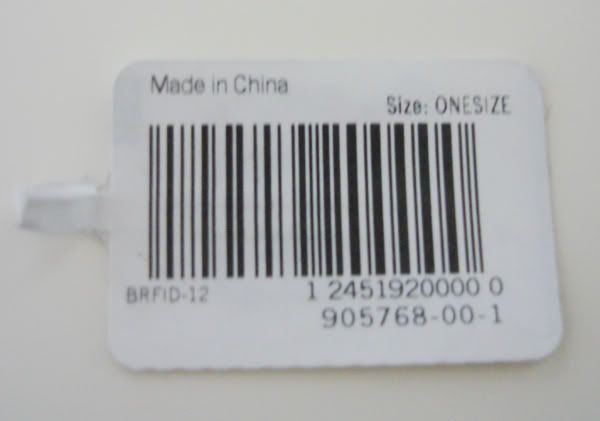 Here is the tag for the necklace I am wearing in the fitting room. I purchased it on Saturday at Banana for 30% off the full price of $49.50. It can be worn long or doubled up as shown. I have been wanting a medium to large gold chain necklace since seeing Jean's post here. And then Ping had to go and post this, which made me want one even more!
Related Content
Another fitting room review by SewPetiteGal
Elle and Sydney style the pisces strapless patio dress
Jean styles the crazy botanical twist-strap dress
Kelly and Ping style the zazzy zebra sateen skirt
More pictures of the swirl cowl-neck knit dress at Little Flowers