CLOTHES: H&M dress
JEWELRY: crewcuts cuff, necklace and stretch bracelets from maui
ACCESSORIES: j. crew belt, american eagle sandals, l.a.m.b. purse
After re-organizing and cleaning our closet, I determined that I wanted more sleeved items for the summer. I also knew I wanted to keep the price low. I immediately thought of H&M. Normally, the crowds and abundance of choices are a deterrent, so rarely do I step foot in this store. But after braving the more-than-crowded grand opening of the The Container Store, H&M seemed like a piece of cake!
Fit of XSmall vs. Small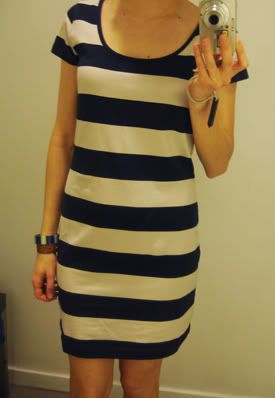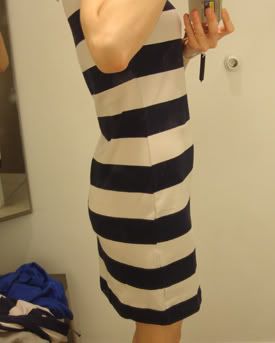 Approximate Measurements and Garment Details
xsmall on left / small on right; measurements in inches*
width at shoulders - 13 / 14.75
bust - 14 / 15.25
midpoint - 12.5 / 14.5
length of sleeve - 4.5 / 5.25
sleeve circumference - 10.75 / 11
length at center back - 30.5 / 31
length at center front - 23.75 / 25.75
95% cotton / 5% elastane; machine washable
*Credit goes to elle.j on the AN forum for suggesting some of these basic measurements. :)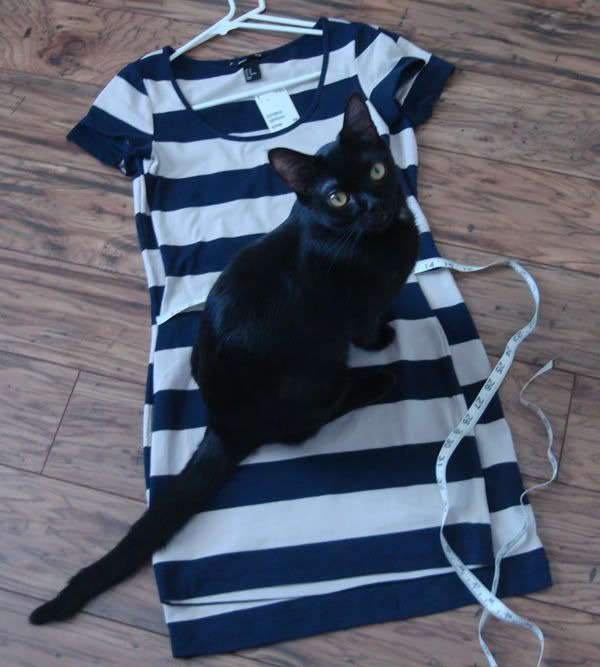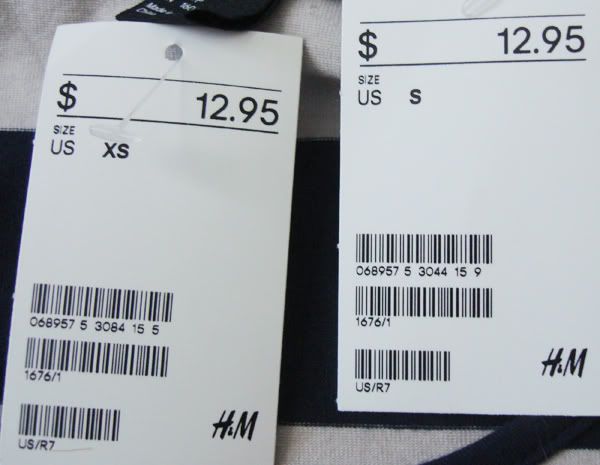 I decided to get both sizes. The size small will work belted for the day time. The xsmall is more suitable for late-night drinks. I also purchased this blouse in two patterns, which I will feature later. If interested in the general fit, here is a pic of the front view and a pic of the side view.
Hope everyone is enjoying their day! :)