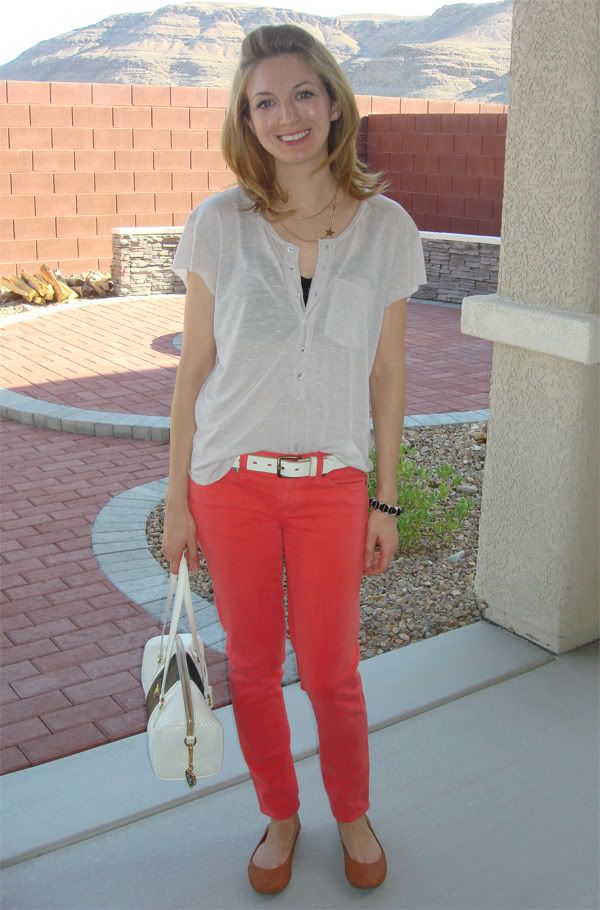 CLOTHES: free people tee & bralette, j. crew jeans
JEWELRY: necklaces from grandma's jewelry box, j. crew bracelet
ACCESSORIES: j. crew belt, tory burch flats, prada purse
This top was the only item from my Free People purchase that I kept. I love the neutral oatmeal shade. I think it is too sheer for a regular bra, so I pair it with a bralette.
Approximate Measurements and Details
size xs / measurements in inches
width at shoulders - 16
bust - 18.5
sleeve circumference - 15
length at center back - 25
length at center front - 20.5
90% polyester / 10% cotton; machine washable
Related Content
Get 10% off intimates and free shipping during Free People's The Hunt Is On, Week 3
This top works well paired with the A&F benni shorts I reviewed here