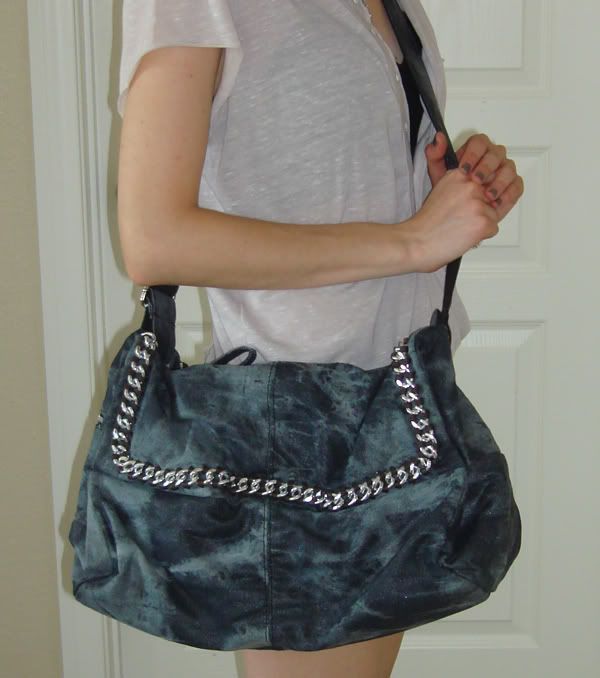 bowlry bleached tote
style #24762502 price: $68.00
I was eagerly awaiting my Free People order because of this bag. I was hoping for a casual purse that I could use to run errands. Although it does meet that expectation, there were a few other details that caused me to make the quick, Ack! Return! decision:
The chain felt as if it was plastic coated with a metallic spray. This is what bothered me the most. All the "metal" details cheapened the look of the bag for me.
The color listed on freepeople.com states black. My bag is clearly blue.
A little larger than I expected. My fault. I should have checked the measurements.
The following are images from freepeople.com: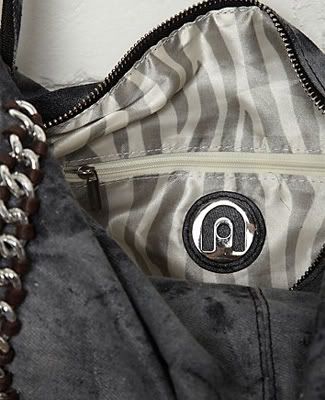 Besides the questionable exterior, the lining is adorable! That should have been the design, but minus the cheap hardware!
Related Content
Get 10% off intimates and free shipping during Free People's The Hunt Is On, Week 3