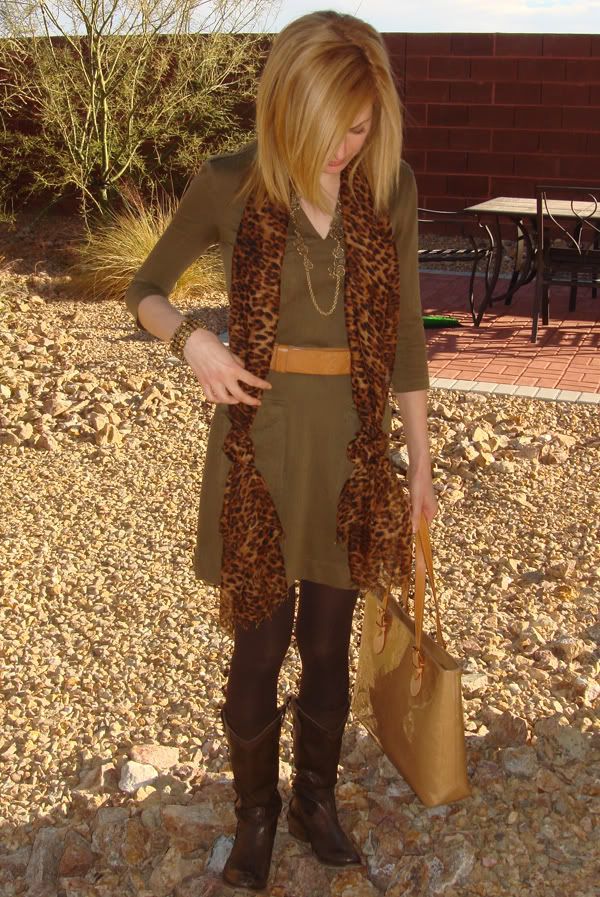 CLOTHES: j. crew dress / loft tights
JEWELRY: ann taylor necklace / j. crew bracelet
ACCESSORIES: j. crew belt / cotton on scarf / frye boots / louis vuitton purse
Hey ladies! At my hair appointment this Saturday my girl took off a few inches, thinned out my hair, added some layers, and made me more of a strawberry blonde. I love the results...it was time for a change!
As for updates on our potential move...it seems like our top two choices right now are Seattle and the Boulder area in Colorado. My husband is still in the phone interview stages. As for me, I will figure out what I am doing once we move.
Enjoy your week! :)
Related Content
See my first attempt at styling this dress in the spring
See my sock trick for boots