j. crew new ankle stretch toothpick jean in white denim, 24
style #59424 full price: $98.00
As you can see from the coming soon page, I have several newer J. Crew items lined up. I noticed that they have unfortunately brought back their scary "final sale." Those words always make me nervous, rarely do I purchase items with that label. So on my last visit, I sought out quite a few pieces that I thought readers might be interested in purchasing. I hope these fitting room pics can give you more confidence when buying items marked with those dreaded words!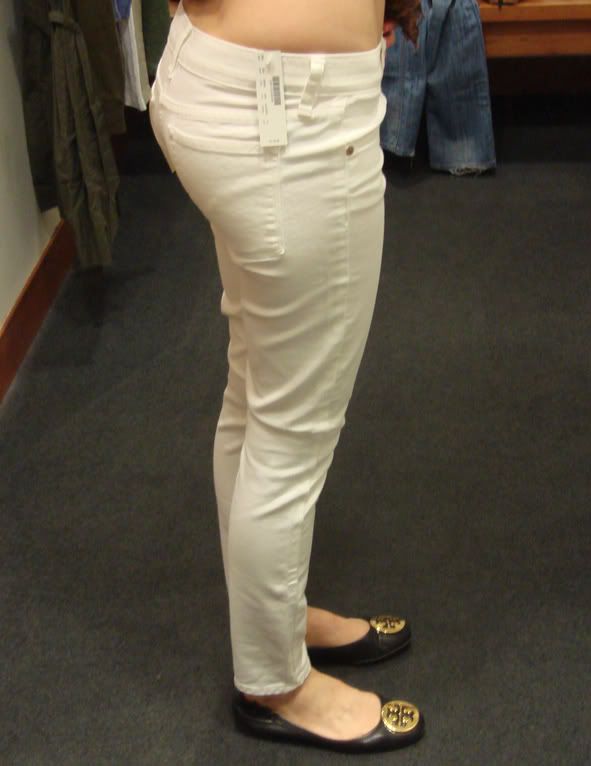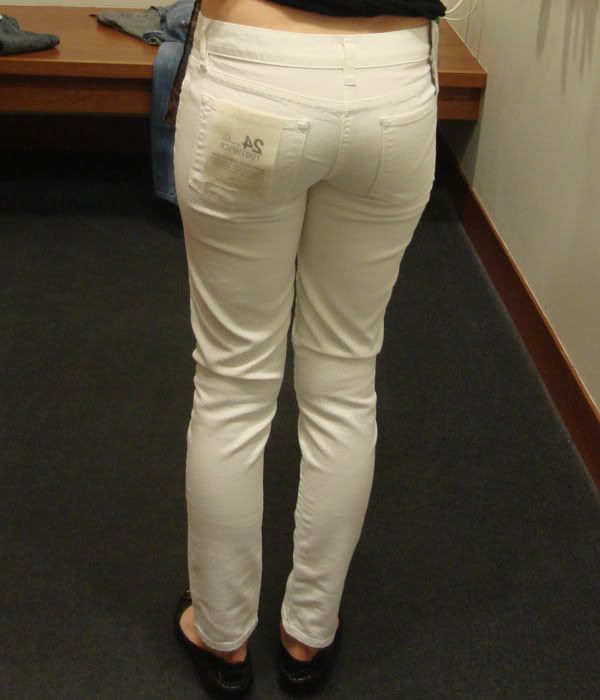 The day I tried these on, there was a 30% off the entire store promotion. That was not enough to get me to buy these. I put them on more than once trying to figure out if I liked them. What caused my second guessing was the bunching of the fabric at the front pockets, below the rear, and at the knees. But when I compare these pics with the ones of the fun blue grotto ones I just got from J. Crew, they seem similar. And I love my blue pants! I am considering buying other colors if the size 24 ever makes it to sale at the right price.
What do you think of the fit? Should I consider getting these after a significant sale? Or is the fit all wrong?
Related Content
See my reviews of the J. Crew vintage cotton long-sleeve v-neck tee in stripe and vintage cotton v-neck tee that I am wearing in this post