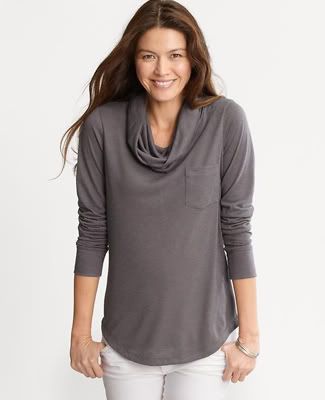 banana republic pocket cowlneck, xs in dark pewter
style #125043 full price: $45.00
I am still building up my arsenal of casual tees! The pocket cowlneck from Banana Republic is a great option. Unfortunately, I could not find the petite version in-store, but it is available online. After trying this on in regular sizing, I would most likely go for an xsp or xxsp. I would be willing to buy an xs in regular sizing for a sale price of $10 or less.
Related Content
30% off sale items with code BREXTRA30 (expires today)
There are lots of sizes left in the banana republic leopard shrug I reviewed
See more great casual tees that I found at J. Crew