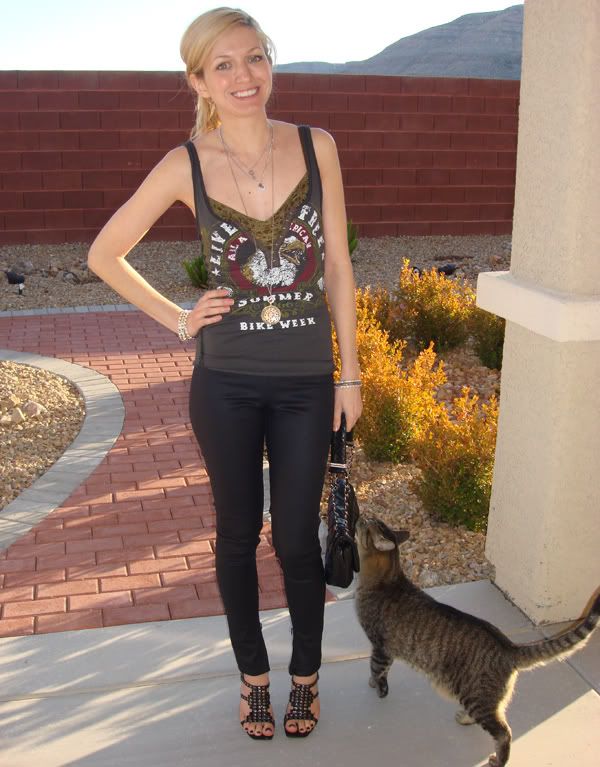 victoria beckham waxed stretch denim leggings, 24
sale price: $180.00 $89.90

free people top, xs / free people bralette, xs / paolo heels
bracelets: nordstrom (nadri bangles and unknown brand cuff)
necklaces: judith jack here and here, christian dior / chanel purse
Tonight is our (my husband and I both graduated from the same school, same year) ten year high school reunion!! Long story short, the person(s) originally in charge of the event did not want to plan it, so just a few months back some other classmates took on the job. It is nothing extravagant...a casual, smoke-filled bar. I went last minute shopping today for this outfit. I was so happy to find these pants! I will be styling my hair down, but this is what I will be wearing for the big event!
Hope everyone is enjoying the weekend! :)