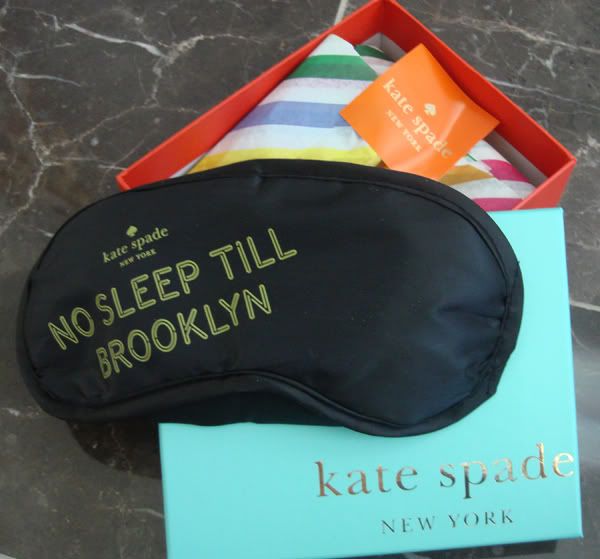 kate spade no sleep till brooklyn eyemask
style #PSRU0758 clearance price: $8.00 $4.00
If asked to list my top five favorite bands/artists, Beastie Boys would be among them ("Paul Revere" is definitely on my top five song list!). So, my fellow Beastie Boy lovers can understand why I instantly fell for the No Sleep Till Brooklyn bangle by Kate Spade. I loved it so much that I was willing to pay full price! gasp! Sadly, the bangle did not fit my tiny wrist. Enter the much cheaper item, an eyemask! Since I waited too long to purchase this novelty online, I had to seek one out via phone.
Tips when placing orders over the phone:
If free shipping is advertised online, ask for that same deal through the store (I asked, but was denied. The shipping was $5)
Ask for an email confirmation (I was told I would be sent one, but I never received it).
If your local store does not have the item, order from the nearest state or county. I placed my order through a California store on Tuesday (11/27) night and received it today (11/29).
Here are the other "No Sleep Till Brooklyn" themed items offered by Kate Spade: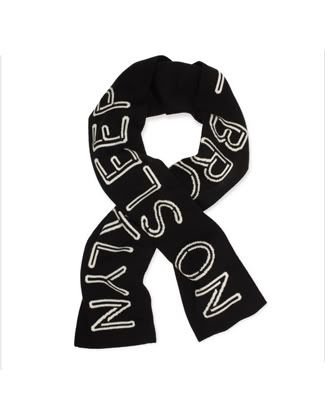 Online purchases receive free shipping to all 50 states!