vintage cotton long-sleeve v-neck tee in stripe, xxs in vintage champagne
style #61038 sale price: $39.50 $19.99
Sadly, J. Crew's website is back to marking some of their sale items as "final sale." This tee is one of those items, so I hope this review helps to ensure that you are confident if you decide to purchase it online! After viewing these pictures, I wish I would have purchased this top. I happened to find two other tees marked down to $9.99 plus an additional 30% off, but this tee was only marked down to $24.99, so it seemed less appealing. I will definitely look for this shirt again during my next store visit!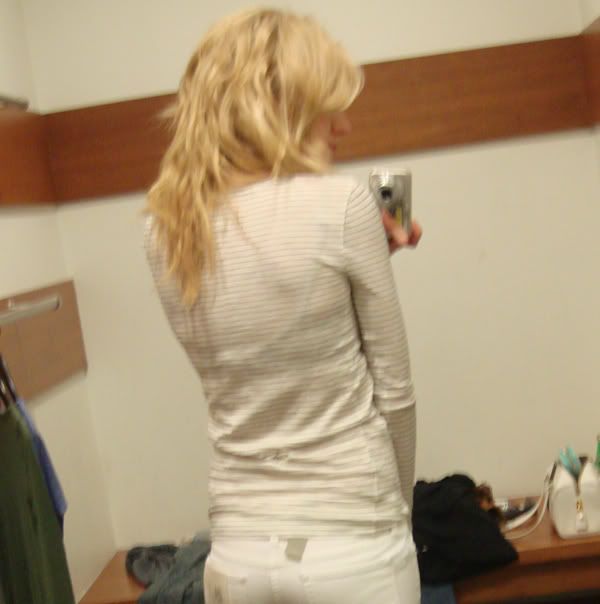 Remember my early Christmas outfit that I had put together after shopping at J. Crew recently? The shirt had a hole in the armpit! I am so glad that I did not remove the tag. Back it went, and I picked up the bateau tee and stripe wispy cotton crew (style #50078, no longer available online) in xxs for $6.99 each! At least I got to wear my holiday-ish scarf and the sparkly belt (not pictured). :)
30% off your entire in store purchase thru 12/24 and 20% off final sale items online with code MUSTSHOP thru 12/28