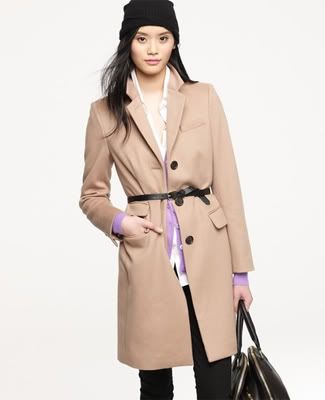 j. crew plaza coat with thinsulate, size oo in black
style #60037 price: $325.00 $229.99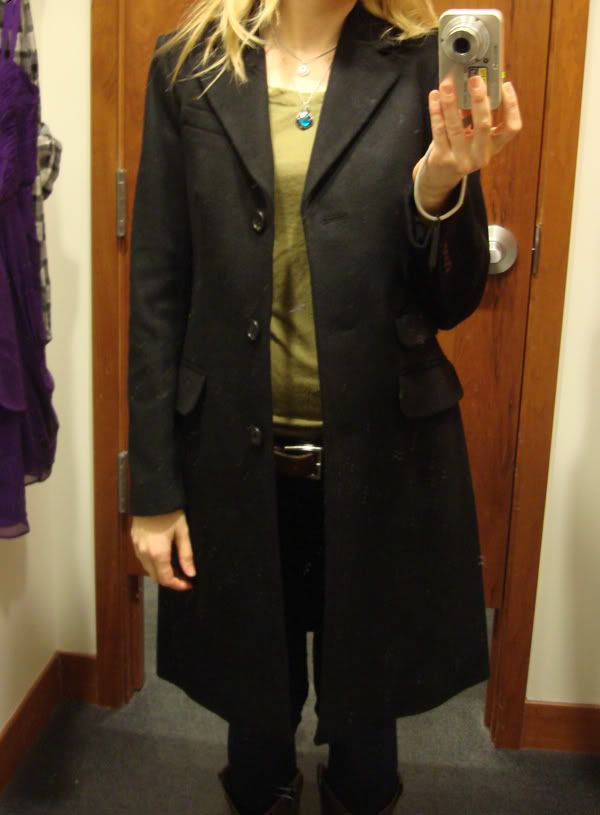 This was my first time trying on a J. Crew coat. Clearly, the fit of the size oo is too overwhelming on me. Elle did a recent review of this same coat in a size op in the gorgeous radio red color. Also, I want to apologize for these horrible fitting room pictures! The mirror was dirty and the lighting was bad. Lesson learned...ask for the large fitting room next time!
Measurements (courtesy of Elle's post)
chest circumference - 33.75"
waist - 32.75"
hip - 38.75"
across the shoulder - 14.5"
sleeve length from the center of the back - 31.25"
length from the center of the back - 34.5 "
Extra 20% off online until 12/28 with code MUSTSHOP
Related Content
Elle's thorough review of this coat in OP