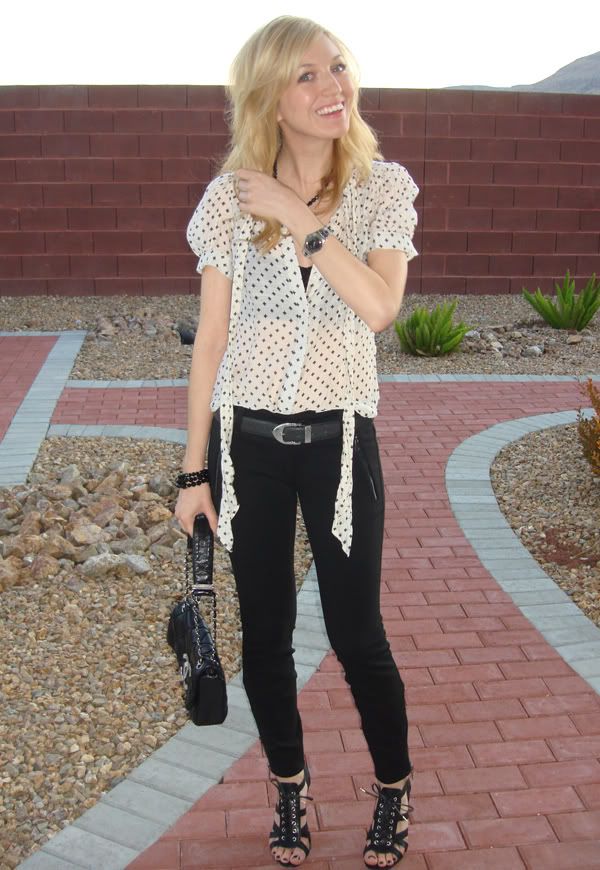 ann taylor knit zipper leggings, oop
style #268041 my price: $98.00 $58.80

CLOTHES: french connection top / free people bralette, xs
JEWELRY: nordstrom necklace / swatch watch / bracelets from dillard's
ACCESSORIES: louis vuitton classique taiga leather belt, mens 85cm
ann taylor heels / chanel purse
I ordered these because I have nothing like them in my closet, but I am almost positive these will be returned this weekend. Thoughts?
What I like:
Great fit
The exposed zippers!!
Seam down the back of each leg
Reasons for returning:
I am having a difficult time styling these pants with what I already own
Like most black items, collects lint and cat hair (this is a big minus for me!)
Return or keep?
Related Content
See Vicky wear the Ann Taylor denim leggings.