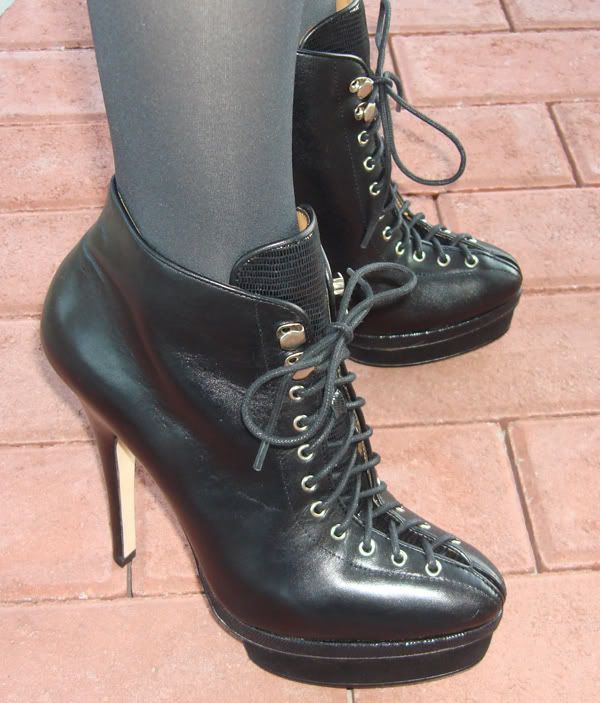 aixa lace-up leather platform booties, 7
style #186415 my price: $248.00 $89.90
When I first slipped these on, I felt like I was in ice skates! Did anyone else purposely fall down when a cute skate guard was nearby? For reference, I am usually a 7 or 7.5, with the exception of my size 6.5 TOMS. The laces are not just there for decoration, they truly help adjust the fit. The reptile pattern on the tongue and just above the platform is a fun accent that is not highlighted enough on Ann Taylor's website.



CLOTHES: american eagle dress / j. crew tights
JEWELRY: armani exchange necklace / nordstrom studded cuff (unknown brand)
ACCESSORIES: chanel purse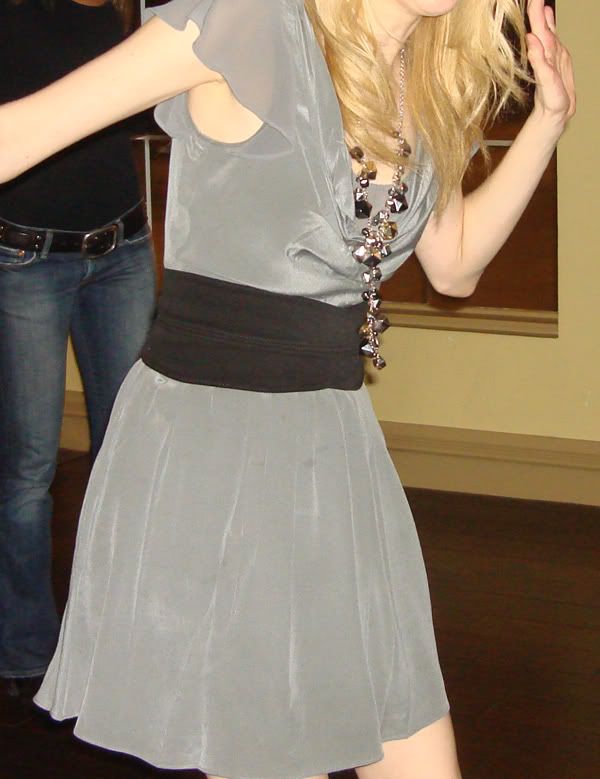 These booties had their first night out at a Christmas party. Untimely pimples decided to appear on my back and shoulder, so I swapped out the American Eagle dress (featured in my PFC#4 post) for an Armani Exchange dress (see original post) and a suede French Connection belt. That night these booties did lots and lots of dancing! At one point, I got too warm and took off my tights. Big mistake! Your ankles must be covered with some kind of tights or socks. I did not notice the pain until I had to walk a farther distance. My friend was nice enough to walk at a turtle pace with me through the casino to the parking lot! A few days later I wanted to wear my booties, but my ankles were still too sore.
CLOTHES: loft sweater dress / ann taylor tights
JEWELRY: judith jack necklace / nadri bangles
ACCESSORIES: cotton on scarf
I was excited to wear my booties again! This is the outfit that I wore last night to a casual bar.
50% off your entire purchase with code WINTER50
Related Content
See Elle pair these booties with a sequin skirt.