j. crew toothpick jean in garment-dyed twill, 24 in blue grotto
style #62443 my price: $108 $91.80
Colored denim is a trend many of us are seeking out. An electric blue color has been my preferred choice, so I was thrilled to see this new item in J. Crew today! Some of you may have noticed the price above and find this to be a rare occasion...I paid close to full price for an item! So why did I get them? Well, if I walked away from them, they would constantly be on my mind, and, as Kelly says, they put a stupid grin on my face.
CLOTHES: j. crew tee
JEWELRY: kate spade necklace / bracelets: banana republic and j. crew
ACCESSORIES: h&m belt / tory burch flats / prada purse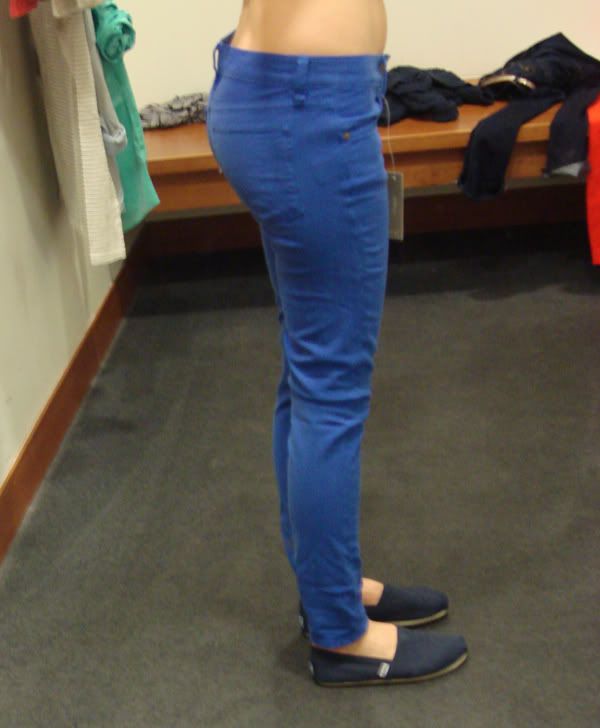 Take an additional 30% off sale items in stores!
Related Content
See these pants in a size 25 on SS