vintage cotton v-neck tee, xxs in navy
style #24500 full price: $29.50

loft jeans / toms classic canvas slip-ons, 6.5 / free people hat
j. crew belt / necklaces: judith jack here and here, christian dior
nadri bracelets / louis vuitton saleya damier azur purse and charm
For awhile I swore off t-shirts as too plain. However, after seeing so many bloggers add interest to a basic tee, I was inspired to try it out for myself. What I came up with was a casual look that received a boost with accessories.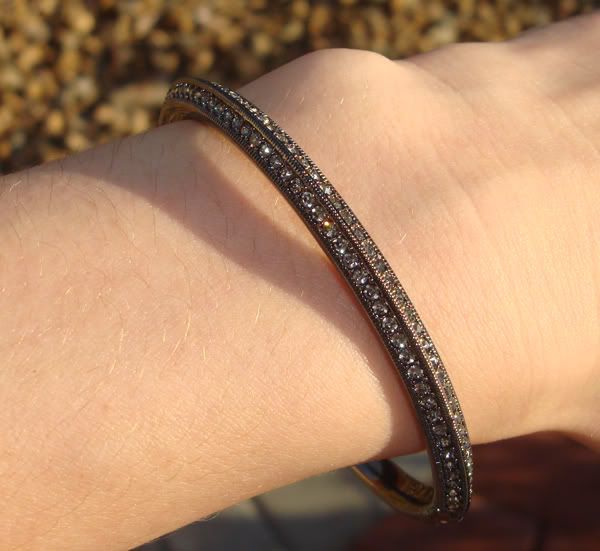 What are your favorite petite-friendly tees?
Related Content
Cee styles a hot pink tee with lots of baubles.
Ping styles a J. Crew boatneck tee with a floral scarf.
Wendy styles a white tee with a skull scarf.