Ann Taylor drape neck button front blouse, op
item #266900 my price: $88.00 $34.99

Gap legging jeans, oop / Free People bralette, xs / nina boots, 7M / J. Crew belt
Necklaces: see below / Louis Vuitton monogram vernis brentwood purse (2006)
Many bloggers have been styling sheer and flowy blouses. One of my all-time favorite looks is Wendy's rendition with yellow shorts. Ping also did a great job sporting hers with black skinnies. After months of searching, I finally found my match! Here is my first go at styling this trend.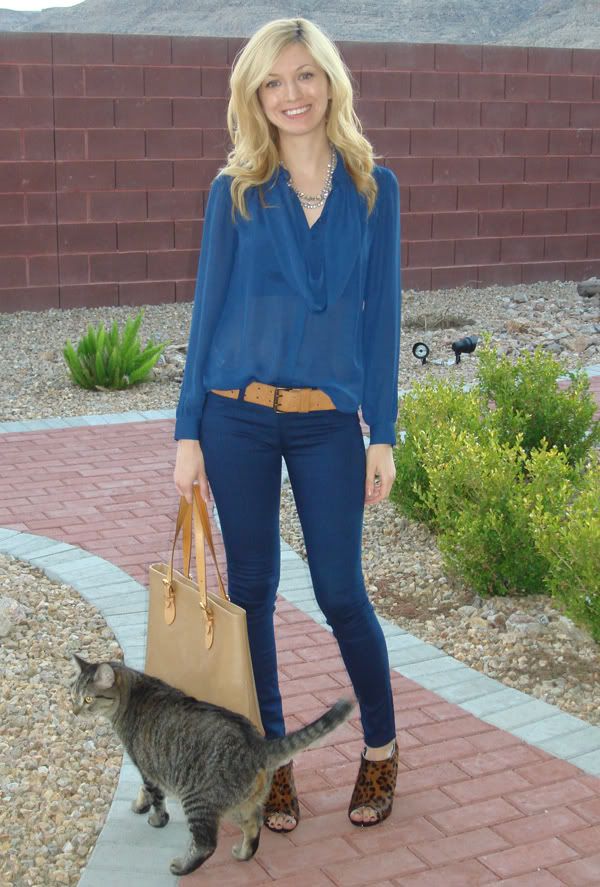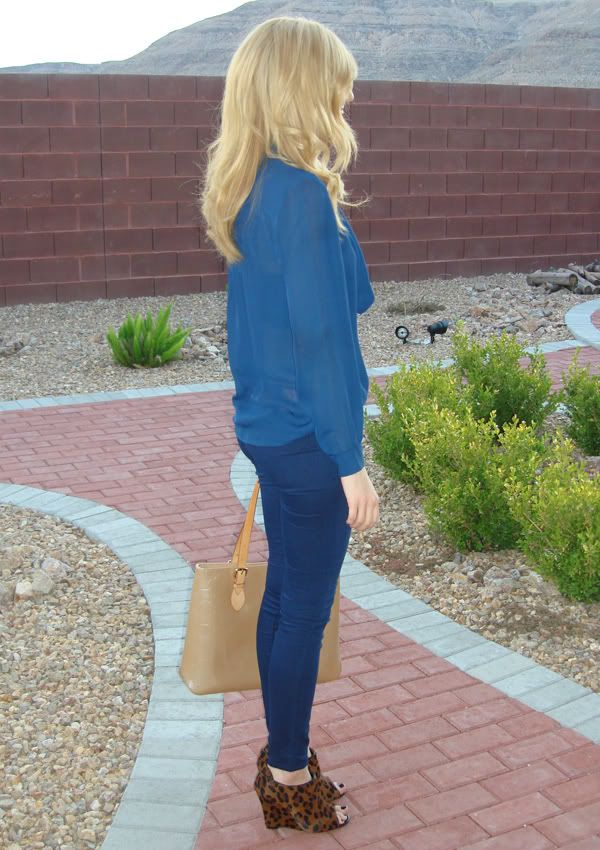 Any tips on styling a flowy blouse?
Related Content
See my review of the GAP super lightweight back-zip legging jeans
Annie styles this blouse for work
Elle features this blouse here and here
Elaine styles this blouse after receiving it from her Secret Santa
Ying styles this blouse for a formal event
See Jean share the BR Man Men collection izzy classic leopard pump