a.n.a roll sleeve shirt, sp in blue
sale price: $34.00 $10.20

GAP legging jeans, light gray, oop / LOFT booties / Yochi NY cameo necklace
Free People skinny braided belt / Bracelets: Nordstrom & Banana Republic
Nordstrom tote (free with beauty purchase awhile back)


I really wanted to highlight this versatile shirt again. It is one of the few shirts that I will wear for both work and play. I took it to Seattle with me...twice! It is a big deal when a shirt is selected for a vacation! :) Also, I have worn it quite a few times for work. You may already know that my classroom is very warm. This shirt does not make me overheat and can be paired with so many different pieces in my closet...again, versatile!
Remember, I am only wearing the petite small! There is even a petite extra small! See my full review of the shirt here. I would love to know if anyone does buy this shirt! Leave a comment or send an email: minimaestra@hotmail.com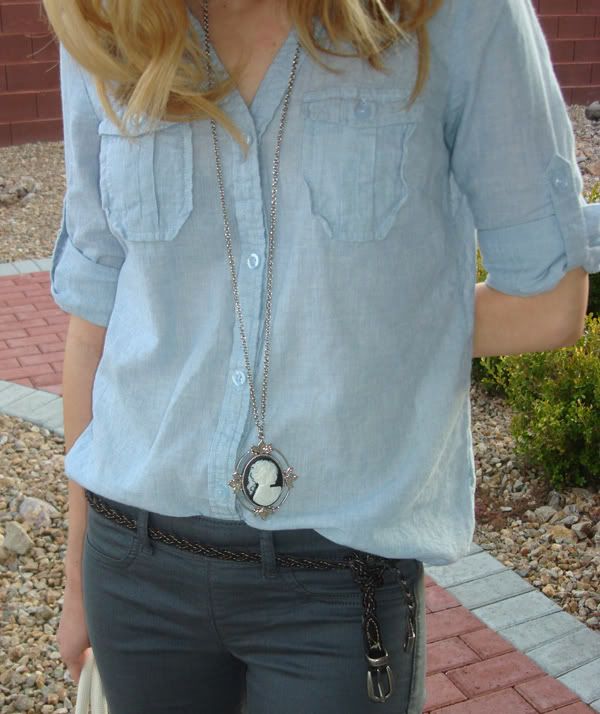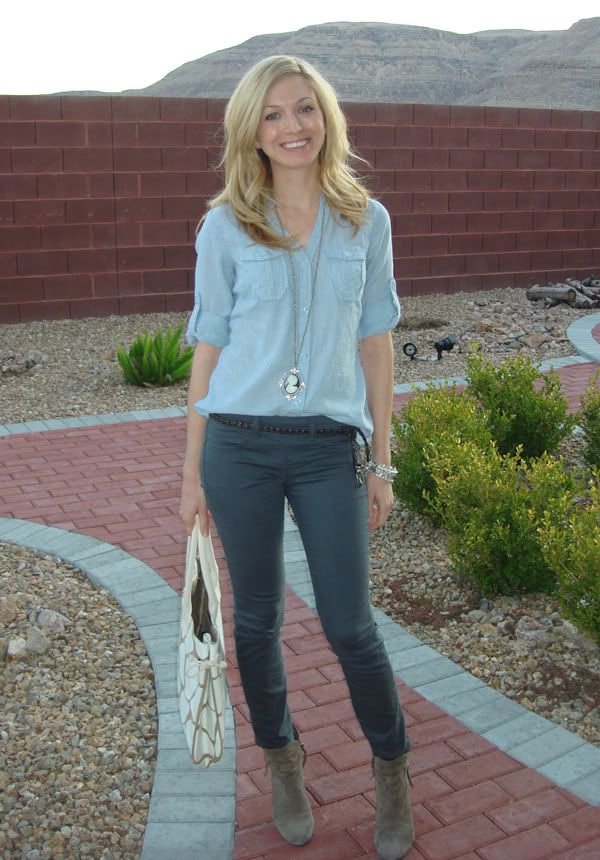 $10 off $25+ with code ITSASALE, or
10% off entire order with code RMNAFF10
(courtesy of Chloe)
Related Content
See my full review of the shirt
My review of the GAP leggings.
See me style the braided belt with a dress