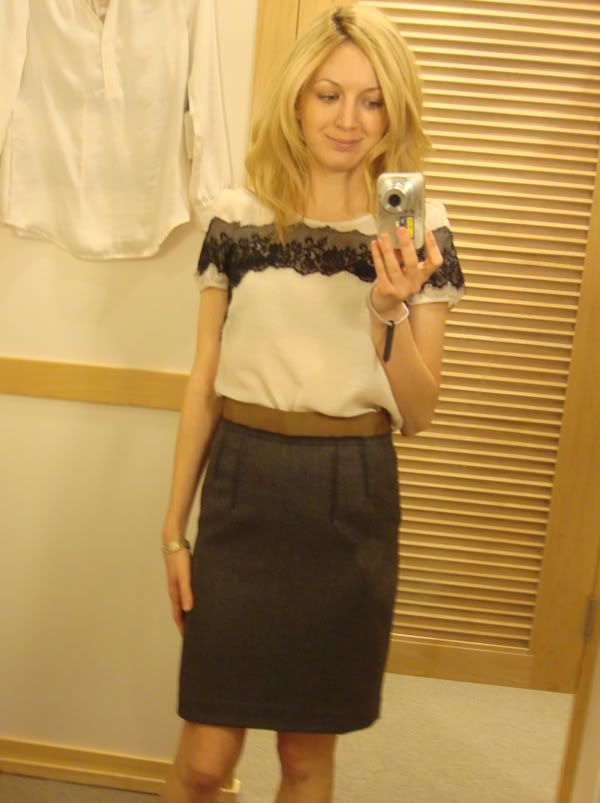 Wool Pencil Skirt With Ribbon Waistband, oop
style #265914 full price: $69.50

Short Sleeve Lace Trim Pullover, xxsp
style #265290 current sale price: $39.99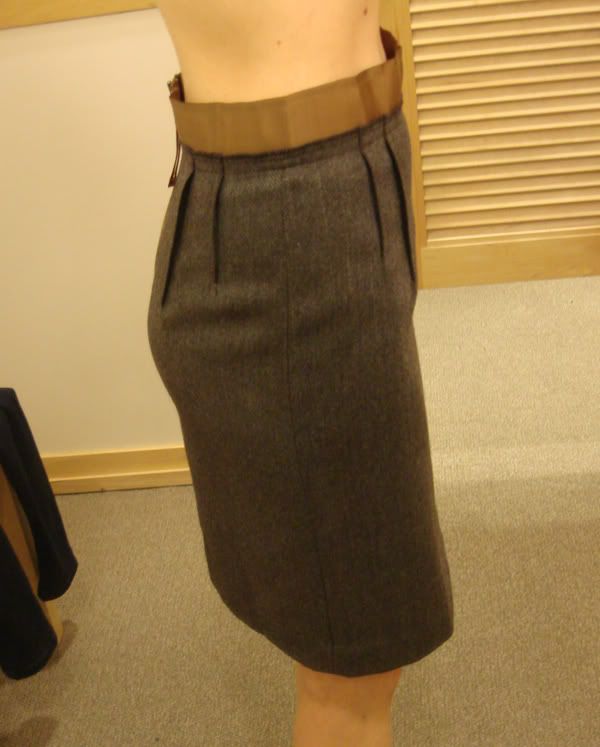 Did anyone find anything at LOFT this weekend?
I did end up leaving with one thing...dark pink corduroy pants! The sales associate was even nice enough to give me my 15% teacher discount in addition to the 40% deal! Like the skirt, this item is currently not available online. I do plan on creating a post for these this week, but here is a preview of the fit...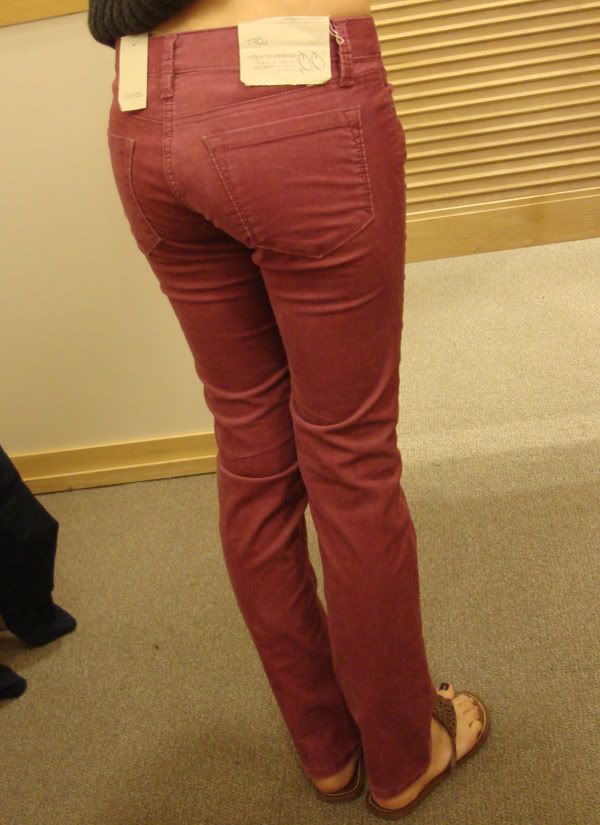 modern straight corduroy pants, oop
style #265932 my price: $59.50 $30.34
Related Content
See old fitting room reviews of the 2010 fall version on Jean and Kileen
See Callandra and Vicky style the skirt.