HANA Professional Flat Iron 1.5"
misikko price $214.99 $129.99
A representative from Misikko.com contacted me to review the HANA Professional Flat Iron 1.5". After more than half a decade straightening my hair with a standard one-setting straightener, here is my experience with the HANA flat iron (and a hair tutorial!).
Product Details
Works for all hair types
1.5" plate size is ideal for long, thick hair
Includes travel pouch, heat proof silicone mat, and tin case
Five heat settings: 140°, 230°, 302°, 370°, 450°
More features at Misikko.com
Other flat irons offered by Misikko.com include the Chi Iron, Corioliss, and T3 Dryer.
How to Straighten Your Hair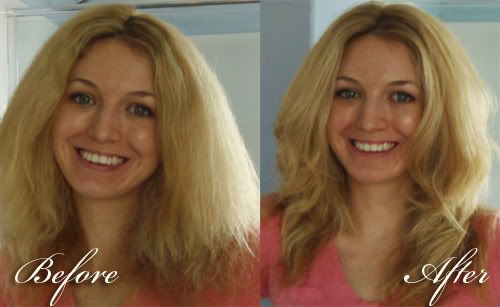 Apply a heat protectant to towel-dried hair*
Angle your hair dryer pointing down the hair shaft on low heat until dry (left image is my result with a regular hair dryer...embarrassing!)
Apply more heat protectant*
Use hair clips to pin your hair up while working in small sections (example)
Glide two-inch sections through the flat iron using the 302° setting
For ringlets, curl last few inches of hair around plates
*Tip: I tried out the HANA Shine Shield. I love it!! It not only guards from heat, but it moisturizes. And a little goes a long way. I used about half a teaspoon each time. When applying styling products, distribute most of it to the ends of your hair, then work your way up to the roots with the remaining product. Too much at the roots weighs the hair down.
Changing My Look, Day 2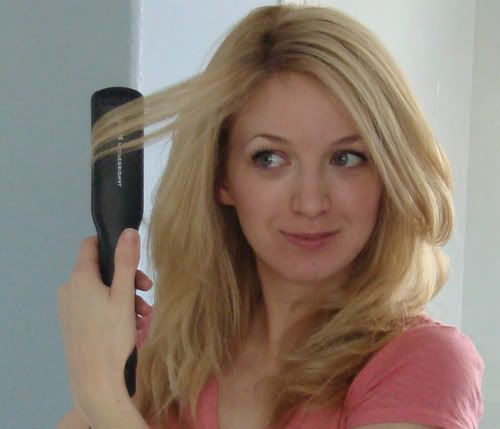 Apply a smidge more heat protectant
Change part to create more volume
Freshen up any pieces that developed waves during sleep*
*I tried out the 370 ° setting. It was noticeably warmer, but my hair was not scorching.
My Experience with the HANA Pro
I was so excited to use this product because of the heat options. My previous one-setting iron would leave my hair too hot to handle. Sometimes my husband would walk in and ask, "What's burning?" However, the HANA Pro is gentle and effective. I achieved the same smoothness as I had in the past, but without the extreme damage. I also love the big curls it gave me...no round brush or curling iron needed.
I had such a great experience with this product, I have to search for criticisms! The time spent straightening my hair did not change, but that is no surprise since I was using a low heat setting. Although the price point is in the triple digits, the sale price is what I would expect to pay for a quality straightener.
Misikko.com Customer Service
Within one week I received the most beautiful shipment. I felt like I was opening a present. Of course, the cats were right there to investigate. :)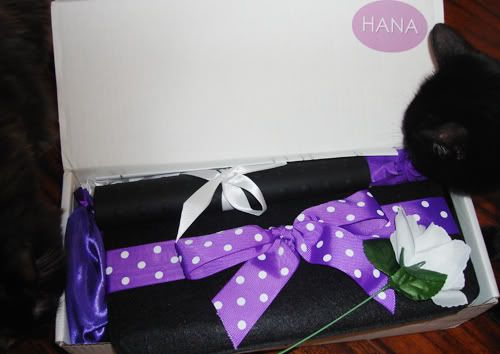 Such thoughtfulness!
All four of them wanted to play with the flower!
The shipping department packs extra goodies in all orders!!!
I appreciate the extra touches that Misikko.com has to offer. I encourage you ladies to check out the products offered on their site. All orders of $50 or more receive free shipping, plus you are in for a real treat when you receive your order! :)
Any tips on straightening hair? Any products that interest you?
Related Content
Callandra reviews the same product
Review of the Hana Professional 1" Flat Iron by Annie
Reviews of the HANAair Professional Hair Dryer by Cher, Jean, Kileen, Ping, and Tara.

---
Disclosure: Items reviewed were provided by Misikko.com. All hair advice is from trial & error and years spent conversing with my hair stylist! :)