cable-knit sweater vest
light beige, xsp, style#: #851040
also available in purple petal
full price: $79.50
Hi ladies! I just returned from Seattle. I got a chance to wear this new BR vest that my in-laws gifted me back in June. Due to its thickness, this is great for weather in the mid-seventies or lower. I will definitely be styling this more in the fall!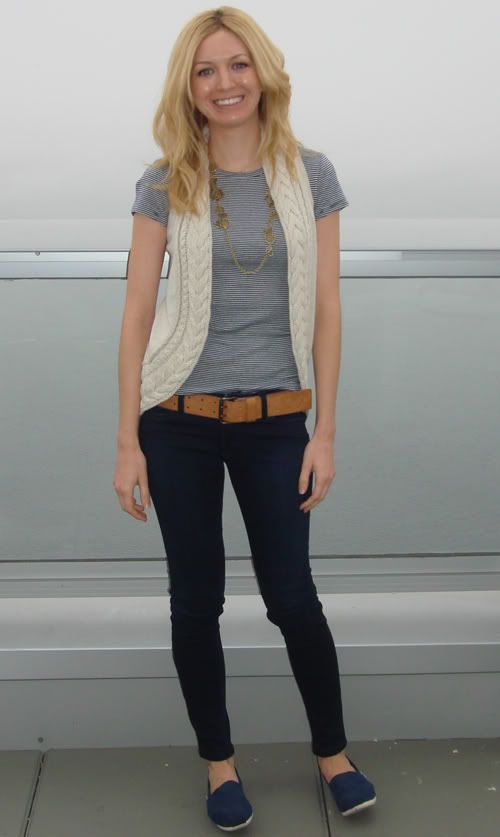 Ann Taylor shirt & necklace / LOFT jeggings / TOMS shoes, size 6.5 / J. Crew belt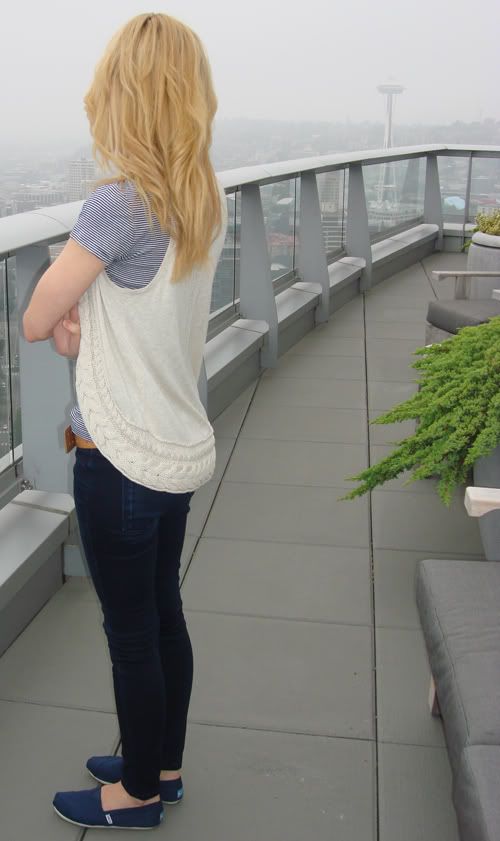 I love the braided detail in varying sizes.
To create a more slimming look, this would look cute belted over a dress.
Features vertical stitching down the back.
The xsp appears wide from the back view.
An xxsp would probably be best for those my size or smaller.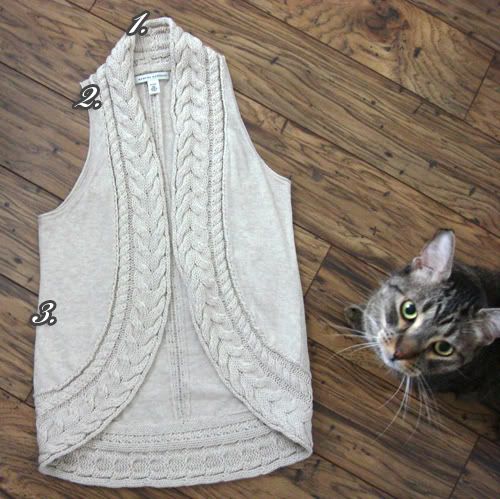 The neckline feels like a scarf.
Measurements*:
1). 27" top to bottom (back)
2). 9" shoulder to shoulder
3). 15" width at midpoint
100% cotton
*Before wash/dry
Why I feel bad leaving...