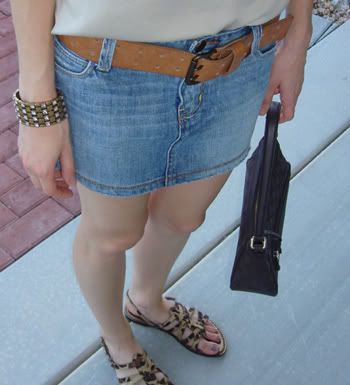 sparkle grid stretch bracelet
Style #184693
I was lucky enough to win this bracelet from Annie's recent giveaway. I was anxious to wear both this bracelet and my Ann Taylor color block cowl neck top. I was determined to pair them together! It was difficult! I really wanted something white on bottom, but I had zilch to work with! Here is what I was able to put together for a casual dinner look.
AT top, oop / Hollister skirt
J. Crew belt / LOFT sandals / Gucci purse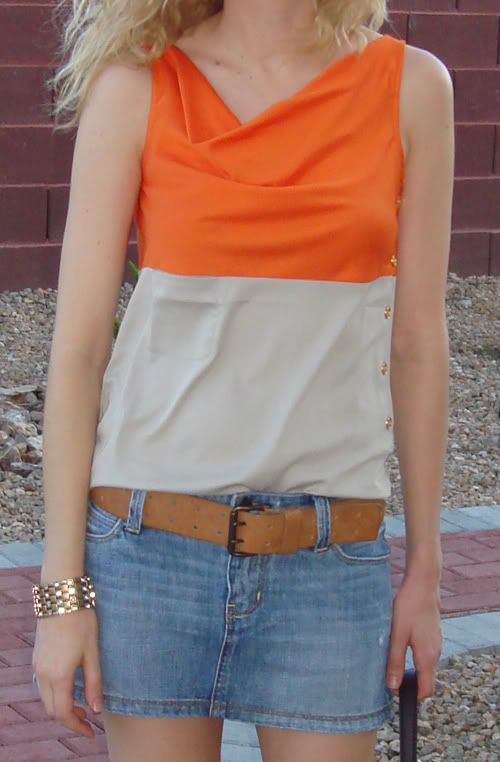 Has anyone else picked up this shirt or bracelet?
Related Content
See Annie style this bracelet
See my review of the AT color block cowl neck top