Featured Items
Seattle Mariners v-neck tee
size xs
style#: 272-471
current price: $32.50

Free People ancient stone pendant
ivory
also available in coral, turquoise
style#: 20493045
current price: $28.00

TOMS 'classic' canvas slip-on
navy, size 6.5
style#: 276725
current price: $43.95


The Children's Section
Typically, not too many great items for someone approaching thirty! These are both a rarity and my absolute favorites: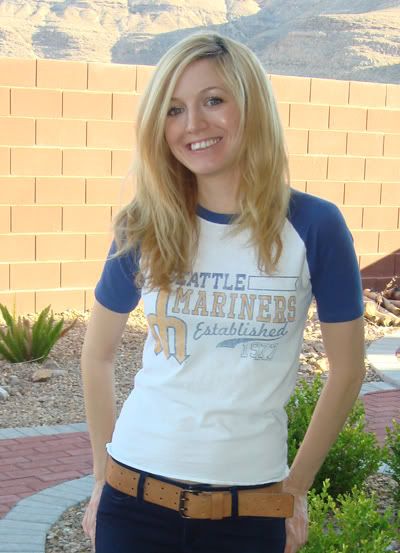 Banner's nineteen47 line, children's small



majestic, children's small
yes, very childish looking, but I love it!!

The Women's Section
Previously, finding a proper fitting Mariners tee in the women's section was unheard of. Thanks to the Victoria's Secret MLB collection, I can finally shop for baseball tees in my age group!!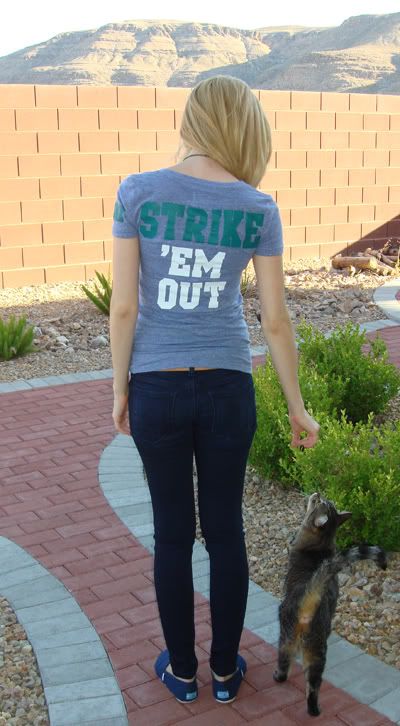 This shirt style is not available for all teams, so check with your team on the list here. A neat feature on that page is the "store list" option. It allows you to search by team name, revealing which VS stores carry your team's gear. A reminder, VS stores do not accept returns of catalog or online purchases. Sad, I know. :( You can also find the VS MLB line at the ballpark or your local team store.
This shirt is on the long side, but I was able to make it work with the semi-front tuck. The material is wonderful...so soft and stretchy. I love how form fitting this is compared to my kid tees.
Additional Item Details for Top*:
~13.25" width
~25.25" length
50% polyester / 37% cotton / 13% rayon
*Measurements after wash/dry
Do you know of a good line for baseball tees that runs small?
Related Content

Look how cute Amber looks for Giants games here and here.