stripe boxy tee
xxsp, shadow grey
style#: 267154
my price: $39.50 $26.70

ripstop cargo pant
oop, deep earth
also available in river rock green
style#: #265887
my price: $59.50 $35.70

---
LOFT is my ol' reliable for work clothes, especially tops. I caved and went to the mall to use my 40% off full-priced items coupon. With it I purchased three tops and a pair of capris. All three tops are a really pretty grey-purple...I should probably ban myself from that color! I also found an infinity scarf like the one Callandra wore recently and some silver sandals. Both items were on sale, plus an additional 50% off!
---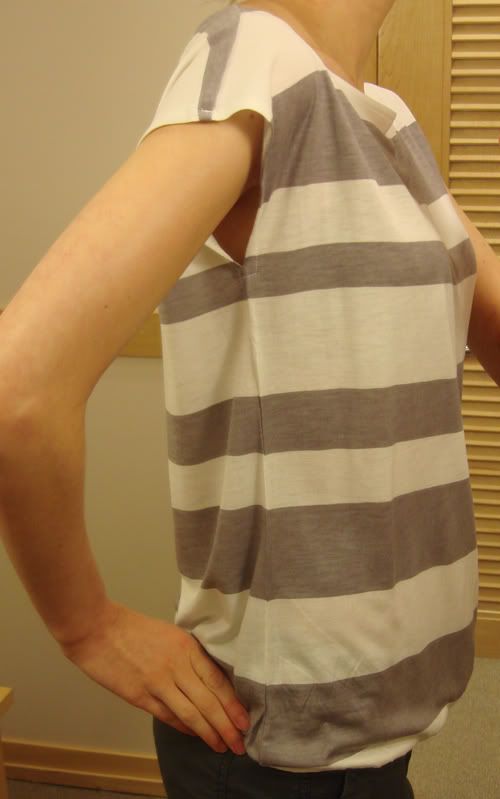 in love with these stripes / great armholes!
slightly see-through
loving the zipper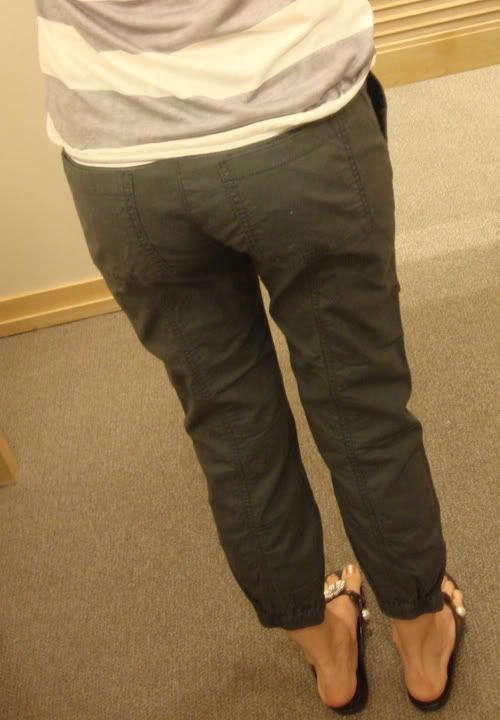 great stitching
The Top
This top is so comfortable! I especially appreciate the open armholes! The unique stripe pattern is a nice change. As mentioned above, it is slightly see-through (mostly obvious in the back), so I would wear a cute vest over this to make it appropriate for work.
Measurements*:
~16.75" width at midpoint
~13.5" elastic width at bottom
~24" top of shoulder to bottom
70% rayon / 30% Tencel Lyocell


The Cargo Pants
I bought a pair very similar to these from LOFT in the spring and have gotten a lot of use out of them. This style is great for teachers. I prefer to pair these with heels and really dress up the top with nice accessories. The rear of these may fit baggy for some ladies. It has a drawstring, but I usually like to hide it and wear a belt. Drawstrings do not always keep the pants snug enough for me. Also important to note, the pants appear somewhat purple online, but in person they are clearly grey.
Measurements*:
~13.5" waist
~24" inseam
~1.75" belt loops
96% cotton / 4% spandex

*before washing
Anyone else take advantage of the 40% off deal today?
Related Content
Tara @ Mix & Match Fashion hosts "Teachers Have Class and Style", see me style capris for work