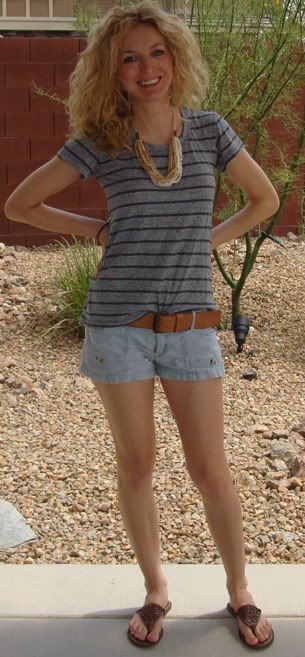 a bit biased tee
by left of center
size xs, grey motif
also available in blue motif
style# 20087300
price: $38.00 $19.95

This is my current favorite casual tee. On my last trip to Anthropologie my shopping buddy alerted me, "This would be a cute Seattle shirt!" I was in love (and so grateful) when she showed me, and thrilled that it fit! It has served its purpose as an airplane and city-walking shirt for Seattle. And because of the thin (but not see-through) material, I am able to wear this during the hot Vegas summer! Out of 86 customer reviews, it gets 4.5 out of 5 stars!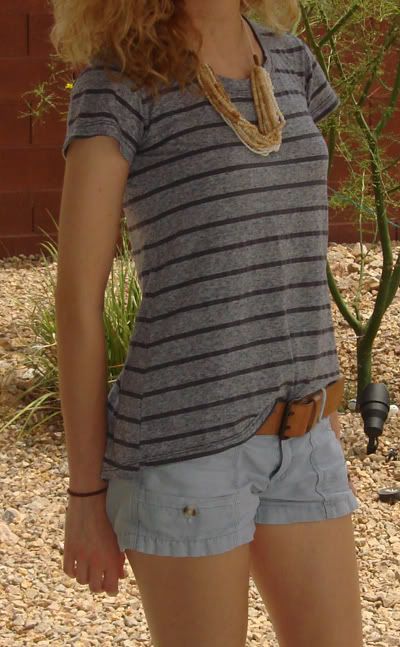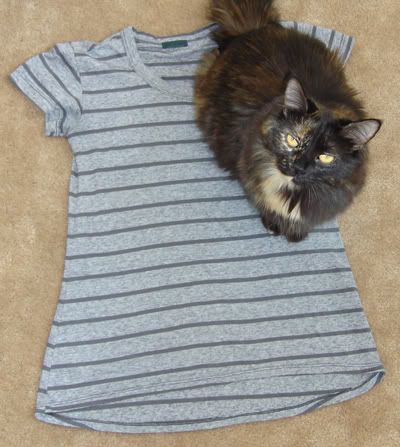 Littlest Girl showing you the flattering a-line shape
Then off she went to clean Orange One
I think the shape of this shirt is flattering for nearly all body types. It fits so nicely in the bust and armholes, and flares out just enough. It is also super cute with jeggings!
Additional Item Details*:
~13.75" shoulder to shoulder seam
~18" top to bottom (front)
~25" top to bottom (back)
~18.5" width at bottom

*After cold wash/hang dry
What are your favorite casual tees?