"Create an outfit that accounts for the various environmental factors that plague us in the summer. I want to know how you dress when it's 90 degrees outside and 65 degrees inside."
Thank you to Elle of Fast Food & Fast Fashion for hosting this challenge!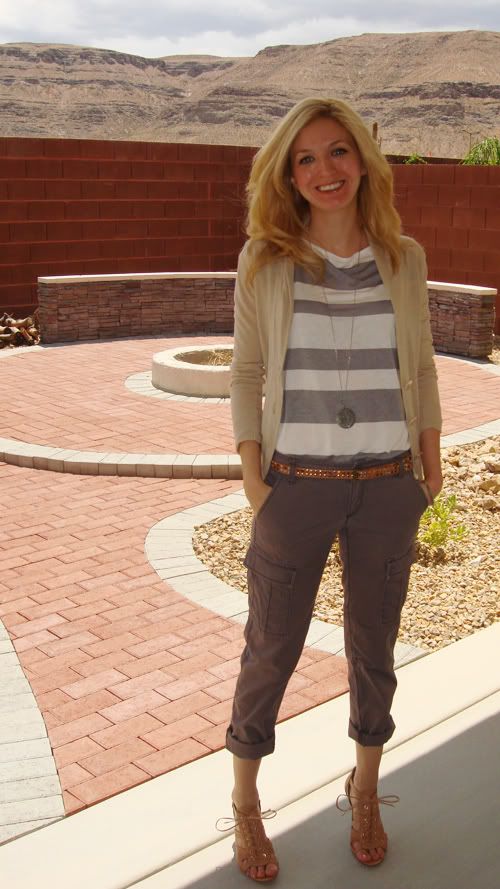 More info on the LOFT top / more info on the Ann Taylor heels / Judith Jack necklace & bracelet
I styled my hair using the HANA Professional Flat Iron 1.5"...review coming soon!
Boy was the only cat who braved the 100° weather!
Fortunately, extreme temperature differences do not happen often in my classroom. If they do, I reach for capris to keep my legs warm...they get cold way too easily! On top, I prefer open armholes with a cardigan for indoors. This outfit has me excited to head back to school soon!!

Related Content
PFC #1 hosted by Jean @ Extra Petite
PFC #2 hosted by Kelly @ Alterations Needed
PFC #3 hosted by Sydney @ Petite Little Girl
PFC #4 hosted by Elaine @ Curls and Pearls
PFC #5 hosted by Cynthia @ Shorty Stories
PFC #6 hosted by Jess @ Stylepint
PFC #7 hosted by Jessy @ The Little Dust Princess
PFC #8 hosted by Gracie @ Radiator Sessions