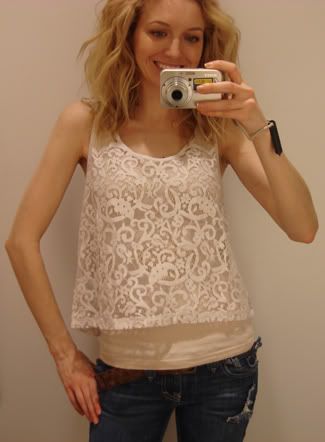 I have been seeing so many cute H&M items on bloggers, so I finally relented and made it in to an H&M. It was slightly overwhelming...I was there at 1:30 pm...gasp! That is not like me. I am a 10:00 am shopping kind of gal.
I do not know how I feel about this top. The price is great. My shopping buddy voted no. She thought it was too wide on me. Since I had already fullfilled my crop top desire twice this last month, I was not too eager to make the purchase. But now looking at the pictures, I have a soft spot for it. It would make a cute shopping shirt.
Should I go back and get it?!
Additional Views...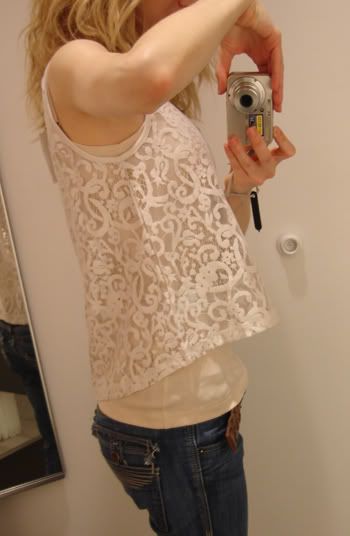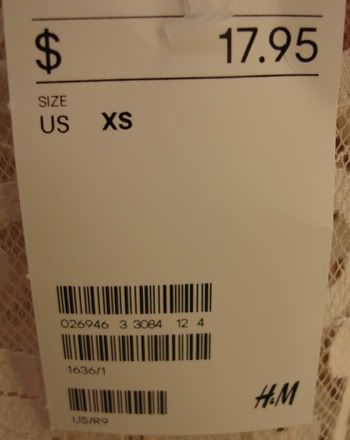 Related Content

Petite Fashion Challenge #6: Dress Up Your Basics
Aritizia Talula Betsy Blouse XXS @ All About Fashion Stuff
In the mood for some ripped jeans (AE Ankle Jegging) @ All About Fashion Stuff
Petite Lookbook: Remixing the Petite Favorite @ Extra Petite