"For this challenge, add a pop of colour (or two) to your little black dress to change up the look. You could add anything from an accessory to a blazer, or even nail polish."
Thank you to Jessy of Little Dust Princess for hosting this challenge!
My Outfit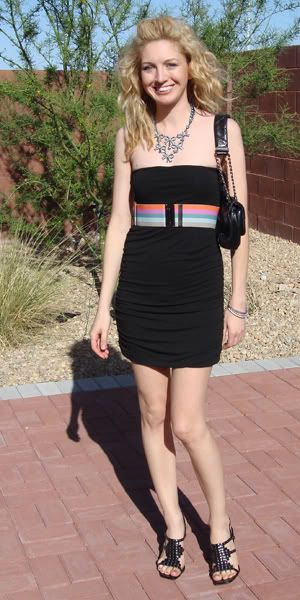 I feel it necessary to dress appropriately for The Strip...so this is my classic dress for those rare occasions.
Related Content

PFC #1 hosted by Jean @ Extra Petite
PFC #2 hosted by Kelly @ Alterations Needed
PFC #3 hosted by Sydney @ Petite Little Girl
PFC #4 hosted by Elaine @ Curls and Pearls
PFC #5 hosted by Cynthia @ Shorty Stories
PFC #6 hosted by Jess of Stylepint