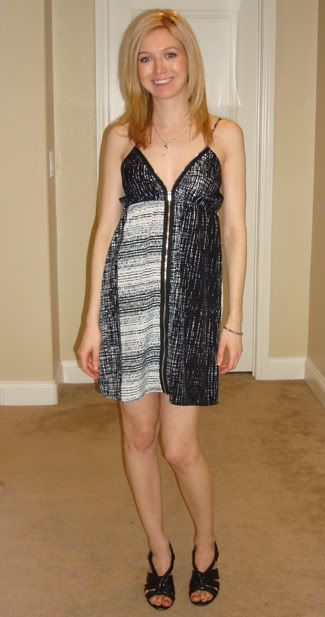 I was delighted to have stumbled upon a traveling boutique, Co9, while at my hair appointment recently. I wish, wish, wish I had my camera with me to show you the pretty clothes! I did not want to stay long (my husband drove me to my 2.5 hour appointment, during which time he worked on some programming in a coffee shop that turned into kid central!), but I was able to quickly find a fun dress. I thought for sure that it was around $50, so I was relieved when the price tag read $32.
Since I was unable to browse and chat for long, I emailed the ladies, Tammy, Tessie, and Xin of Co9 to find out more about their company. The ladies have just recently started their traveling boutique (which I think is a genius idea!). Basically, they hand select quality items at affordable prices to sell, and travel to various cities for a short stint. Vegas was their third event, proceeding Hawaii and Arizona. More recently, the ladies held a trunk show in Costa Mesa. Up next will be events in Pasadena, San Diego, and Hawaii. Part of what drives the location decision is customer feedback, so email your requests to info@shopCo9.com. Sign up for their email list here if you are interested in receiving updates about upcoming shows.
Co9 offers a range of pieces that work for petite to larger sizes. Here is a statement from Tammy that the xxs petite community would be interested in hearing:

"I often have a hard time finding clothes that fit well...Many of the company owners are Asian so their clothes tend to be on the smaller side."
The Dress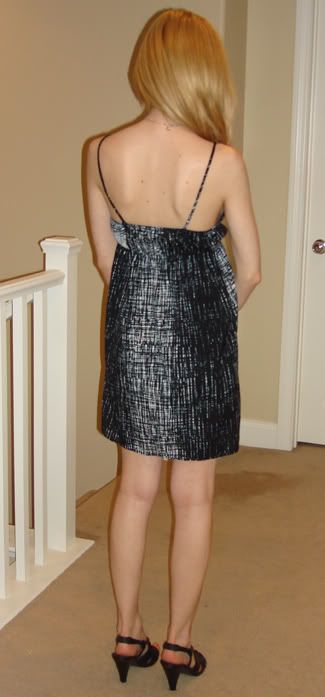 Cocolove
black/white zipper front dress
size xs
price: $32
Tammy of Co9 informed me that Cocolove is a new line (2010) by Daniel Song. His pieces can be found at select stores and boutiques in Los Angeles.
The dress is flowy, but still flirty because of the amazing full-frontal zipper!! :) I am in love with that darn thing! :p The pattern is so fun, I only wish I had better shoes to pair it with...I grabbed my work heels for the pictures. Any suggestions?

Additional Item Details:
~10.25" at empire waist
~34" from top of strap to bottom
100% polyester
hand wash
Related Content

Find out more @ Co9