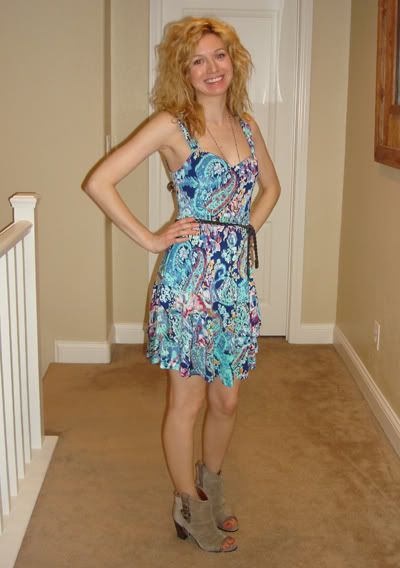 Featured Items
bayles
beige suede, size 7M
also available in black, dark green, and dark taupe suede
style#: 189787
price: $129 $34.99


felicidad
tocacco, size 7M
also available in black
style#: 446092
price: $79.00 $24.99

Bayles: An Open Toe Bootie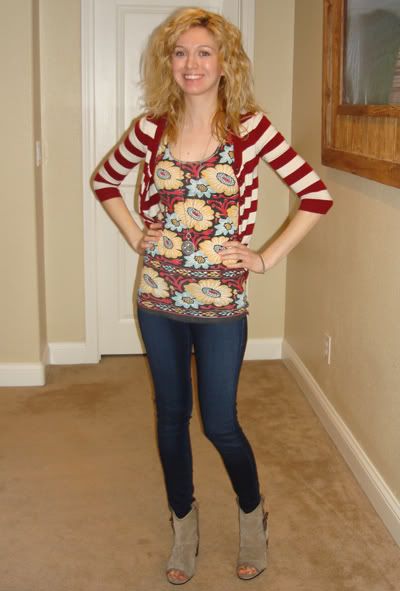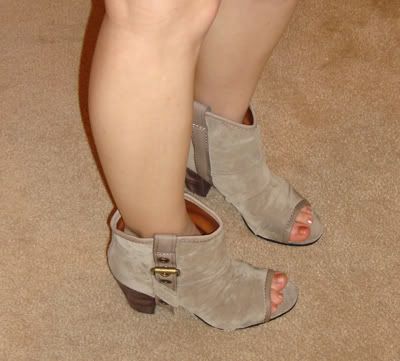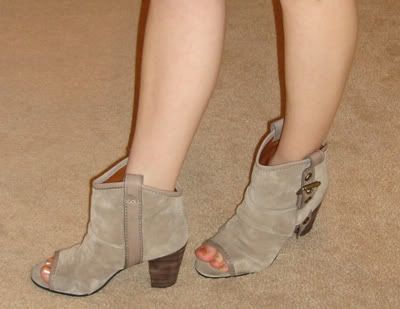 I need some help deciding. On Friday night I was putting together my dinner outfit (similar to the above with jeggings), and asked my husband if he liked the new shoes. He immediately gave a disgusted look, and told me I looked impoverished...because of the exposed toes. So, I am wondering if they are skirt/dress/shorts boots only. What do you ladies think? Or am I trying too hard to make them work because of the awesome price? Return or keep?
Felicidad: A Mid Heel Caged Sandal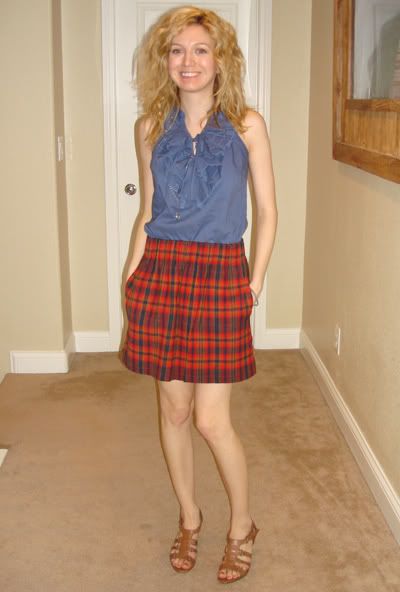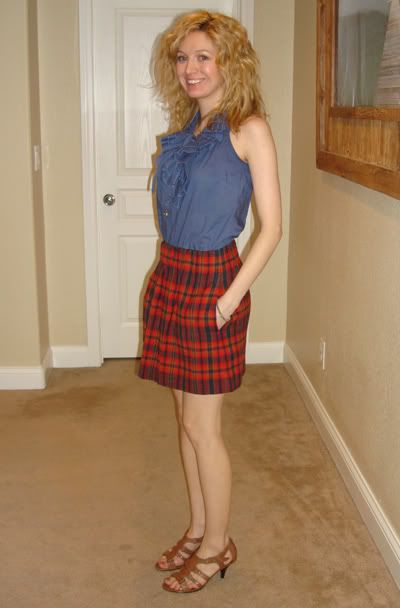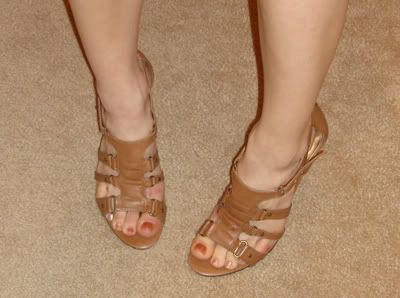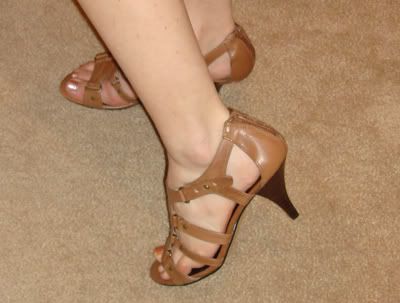 Another pair that I want to work because of the price! I thought these would be a cute pair of work shoes. Unfortunately, the backs dig into my ankles. I keep thinking...perhaps the roughness will wear down?! Any tips for making it stop? Return or keep?
Related Content

Deal Alert: ...Nine West... @ Vicky's Daily Fashion Blog