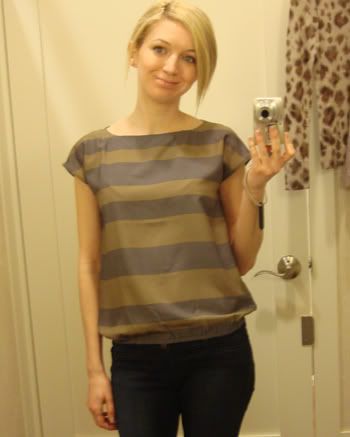 LOFT is doing another giveaway! Visit their Facebook page for more info on how to win a pair of their new peep-toe booties...which are super cute! They are a tinge of oxford, and a gorgeous cognac color! The giveaway ends this Sunday.
Also, be sure to stop by Alli's new petite blog, Ski Petite. She did a thorough review of the LOFT jacket featured in this post.
Featured Items
nautical stripe t-shirt
xxsp, steel grey
also available in bright gold
style#: 255770
price: $49.50


cotton metallic tiered jacket
oop, mauve shadow
also available in black
style#: 256452
price: $98

deep cowl neck shell
xxsp, fresh grey
also availavle in fresh navy
style#: 257778
price: $39.50

Nautical Stripe T-Shirt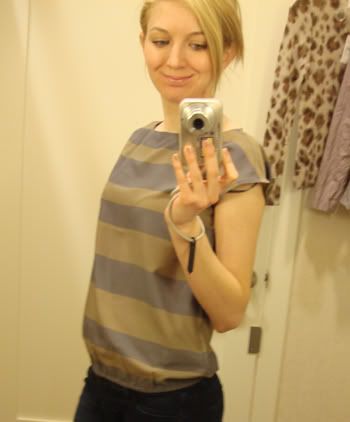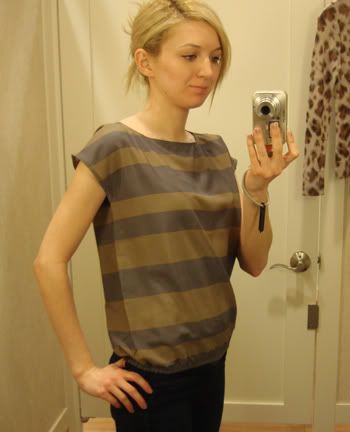 I think we are all noticing the abundance of stripes at the mall. I especially loved the unique colors and bold stripes of this top. I even love the other color option, gold. As for the fit...amholes are perfect. Neckline is cute. The downfall is the bulkiness of this item. :(
Cotton Metallic Tiered Jacket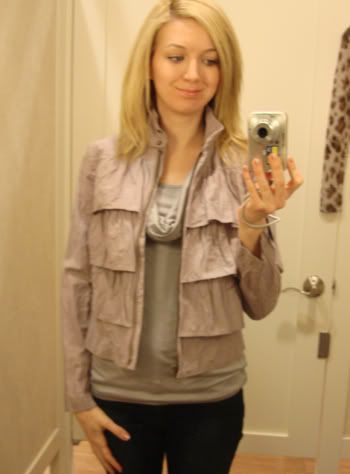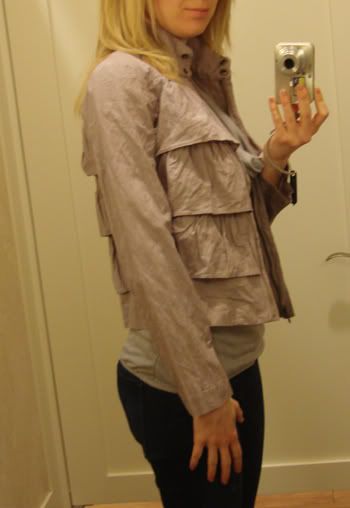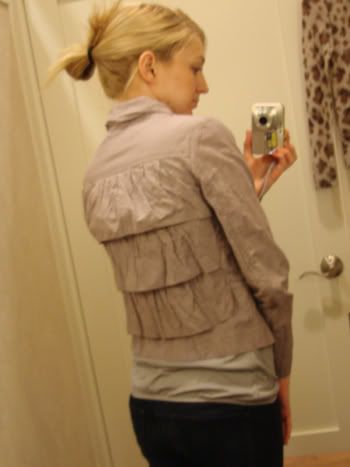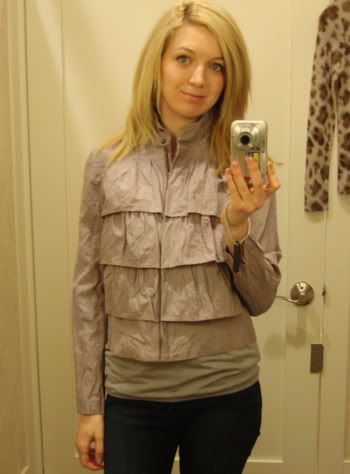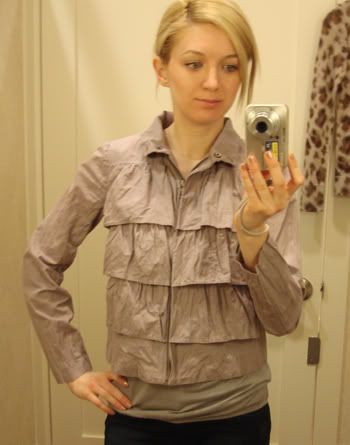 I really do not know my true feelings for this jacket. When I saw it on the rack, I thought the color was beautiful, and loved the style...it is something different. Not sure I like it on me. Plus, I was shocked when I saw the price tag. I would have guessed $60 or less, not $98!! So, I will be waiting for a sale. Any thoughts on the look?

Deep Cowl Neck Shell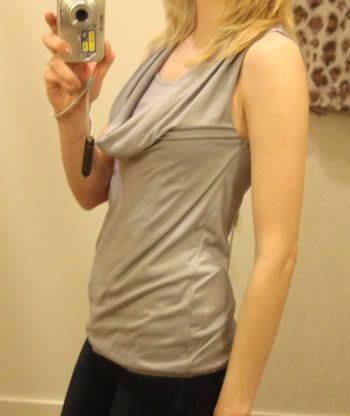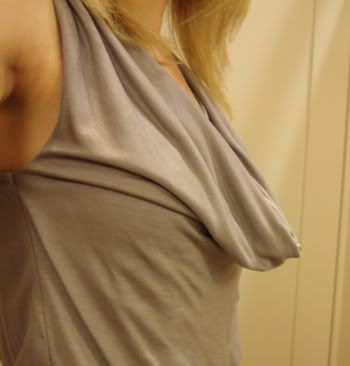 The color is great, but I do not like how the cowl neck on this fell. Doubt that this will be a future purchase.
Related Content

In the LOFT Fitting Room @ ski petite
Fitting Room Reviews: LOFT, Banana, and H&M @ PetiteXXS