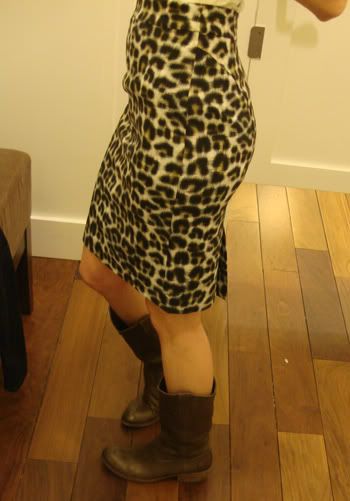 The 30% off petite item discount lurred me into Ann Taylor today. The deal is 30% off your full-priced purchase of petite items. Use code petite when shopping online, or print your in-store coupon here. The sale is in effect until Sunday (1/22) night.
Featured Items
wild leopard print silk skirt
oop
style#: 257124
price: $98.00

blurred bronze silk sheath
oop
style#: 255874
price: $158
The Skirt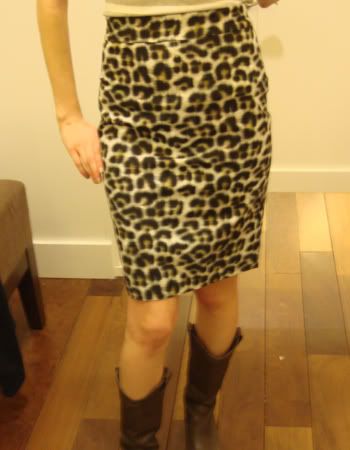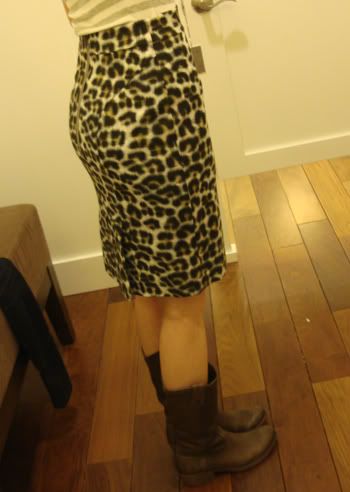 The material and design of this skirt is amazing! The website describes it as 7% spandex, 59% cotton, and 34% silk. It does not seem that it would wrinkle too easily. The fit at the waist was perfect. Silly me did not bring any tops into the fitting room to try with this! I must warn you ladies, that it is very curve hugging. I would feel uncomfortable wearing this skirt as is to work. A good solution to this is an extra long cardigan. For a great example of ths look, check out the last image of Jean's post here.
The Dress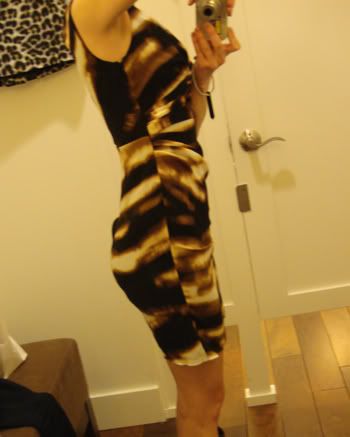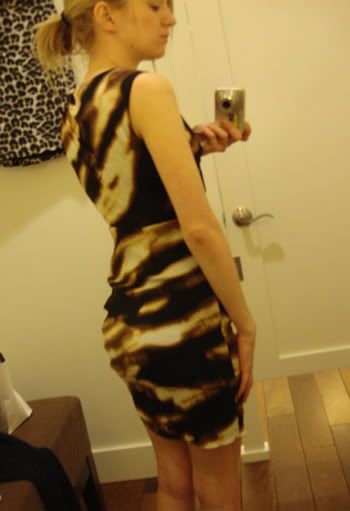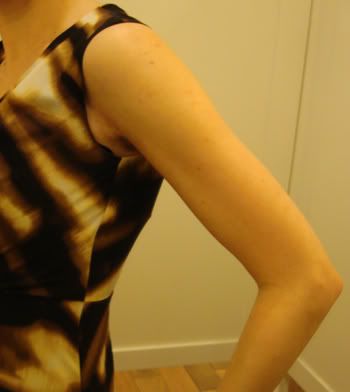 Oh geez! This dress was super short on me! Definitely not work appropriate. Perhaps this would work better for the shorter petites. An important fyi to mention is that the neckline is sewn shut. Also notice the small fit of the armholes.
Overall, Ann Taylor has beautiful items for the workplace. I was surprised at how small the items fit. I did not leave with anything, though, as I am not currently interested in buying items for work that are not on mega clearance! I am still so spoiled by LOFT! :) I am also trying to focus on finding some cute and casual outfits for dinners out. I think my husband is getting tired of seeing me in the Free People dress that I wore in this post.
Related Content

Petite Weekend Guide - 1/21/11 @ alterations needed