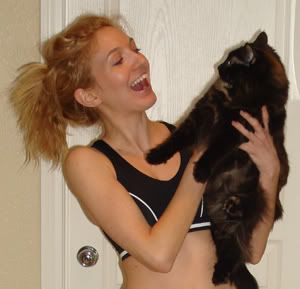 My husband and I have a gym membership that gets no love, so we thought we should make a date twice a week to start going (has not happened yet, lol!). In the past, I have gone in loose fitting shorts with a white tank...and a sports bra underneath, of course. I thought I would give the tight fitting pants a try, since some of those machines require motions that could give people a peek if I were to wear my old choice of bottoms. I noticed that aerie offered some nice gym clothes, so I ordered the medium impact sports bra, cropped workout pants, and racerback tank.

I also want to show you my new PUMA shoes. I was fortunate to be in a PUMA store during a 40% off sale. It would be premature for me to comment thoroughly, since I have not given them an official test run, but I have a good feeling about these...they feel so lightweight!

So here it is...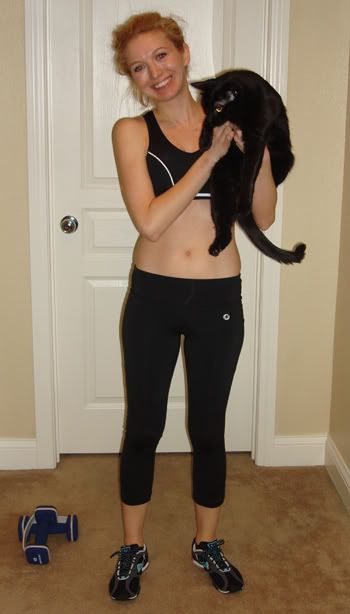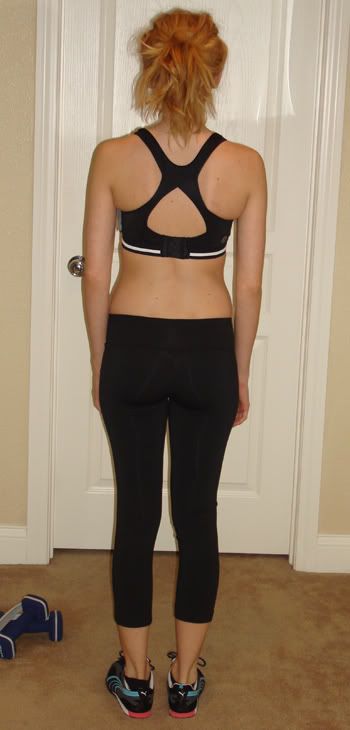 As for the sports bra, I would have probably been okay ordering an xs. A great feature is the adjustable strap on the back, much like a regular bra. There are three settings, I have mine on the loosest. Also, the bra has removable padding, which prevents nipples from showing. The padding is just the right amount, I did not even realize they were there until after I took it off and inspected it further.

The xxs bottoms fit well, although after viewing the pics, I do notice a slight muffin top edit :) bulge going on...just the slighest...nothing awful! By the way, did you know "muffin top" was a Jeopardy! response this week!?!?! The clue was in regards to the extra skin that hangs over pants. Crazy!


The Top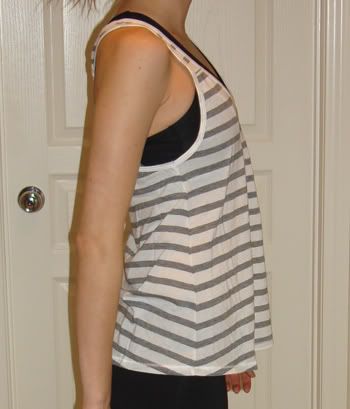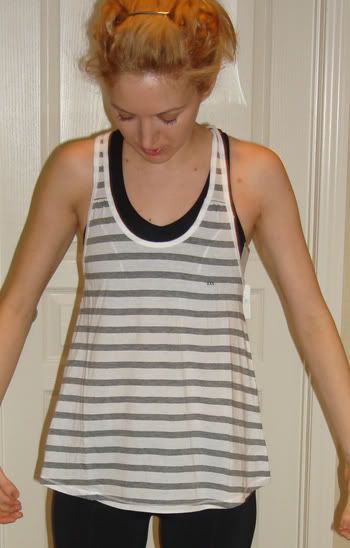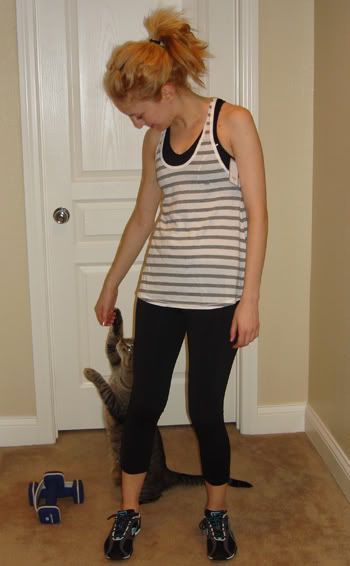 The bottom of this top flares out so much! The website image is shockingly misleading! I really wanted a more slim fit. Perhaps I am being too picky...it is just the gym.



aerie medium-impact sports bra, size xxs in true black
style#: 0785-2561
current price: $29.50 $19.95

aeire f.i.t. cropped workout pants, size xxs in dark heather grey
style#: 0497-2712
current price: $34.50

aeire f.i.t. racerback tank, size xxs in dark heather grey
style#: 8497-2783
current price: $19.50 $14.95

puma street kosmos nm women's, size 7.5 in black-dark shadow-aquarius
style#: 185008
current price: $65.00

Has anyone else tried aerie items? Any other gym clothing suggestions?